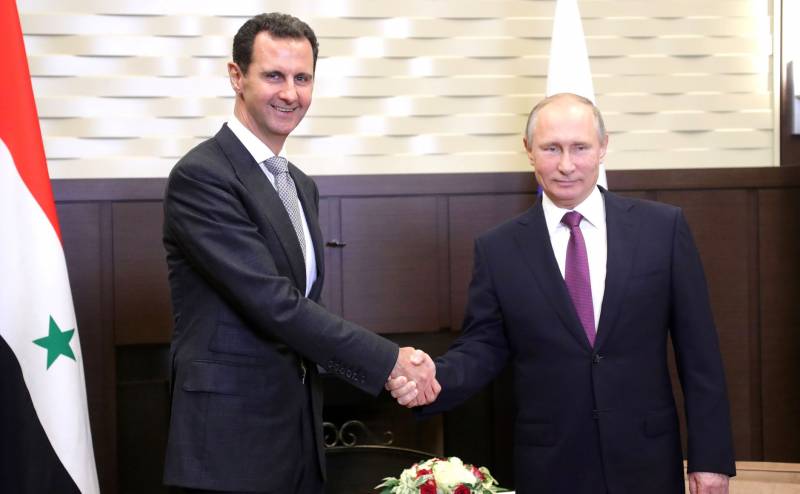 Russia avoids providing large-scale
economic
aid to Syria, realizing that this money can be misappropriated. However, Moscow could have achieved more by investing in the economic development of the SAR, in connection with which the Egyptian publication Sasapost named the specific goals that the Russian Federation is seeking in Syria.
The Kremlin has already to one degree or another spent about $ 3,7 billion on Syria - this amount mainly includes military operations. Another one billion was provided to the Syrians last year as material assistance, and by 2023 Russia will invest about $ 500 million in the Syrian economy.
In addition to achieving geopolitical goals, Moscow seeks to achieve economic goals, including, in particular, control over natural resources in Syria, the development of gas and oil fields in the SAR by Russian concerns, and the participation of Russian companies in the reconstruction of Syrian infrastructure after the end of hostilities. The main task now is to create conditions for the implementation of these far-reaching plans.
An obstacle in the way of the Russians in this regard may be the fact that the country's main natural resources are under the control of the Democratic Forces of Syria, acting with the support of Washington. Syrian phosphates are the subject of fierce competition between Russia and Iran, although the contract concluded by Damascus with the Russian company provides for the latter to receive 70 percent of the production volume - about 2,2 million tons of phosphates over 50 years.