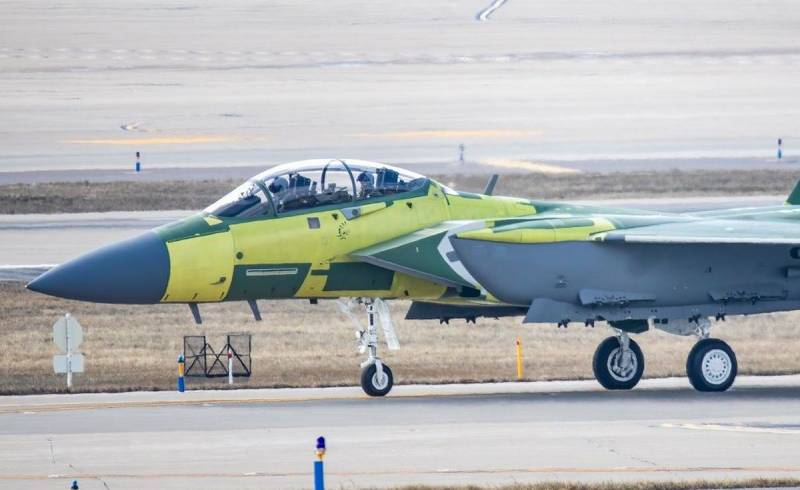 New photos of the newest American fighter F-15EX have been published on social networks, showing a number of differences between the aircraft and its earlier modifications.
The F-15EX pilots have at their disposal the new JHMCS II helmet-mounted systems, as well as displays from Elbit Systems of America. The fighter is equipped with a full glass cockpit equipped with a multifunctional color display. The F-15EX's onboard systems are controlled by the Advanced Display Core Processor II, the most powerful processor in the history of the fighter.
The aircraft's radar station consists of the main radar in the bow of the AN / APG-82 (V) 1, as well as three flat antennas, one of which is located behind the cockpit, and two more - under the forward fuselage.
The F-15EX photo clearly shows the new engine nozzles, EPAWSS electronic warfare fairings, new symmetrical fairings at the top of the vertical tail fins, and possibly telemetry antennas. The fighter's infrared traps are up 50 percent.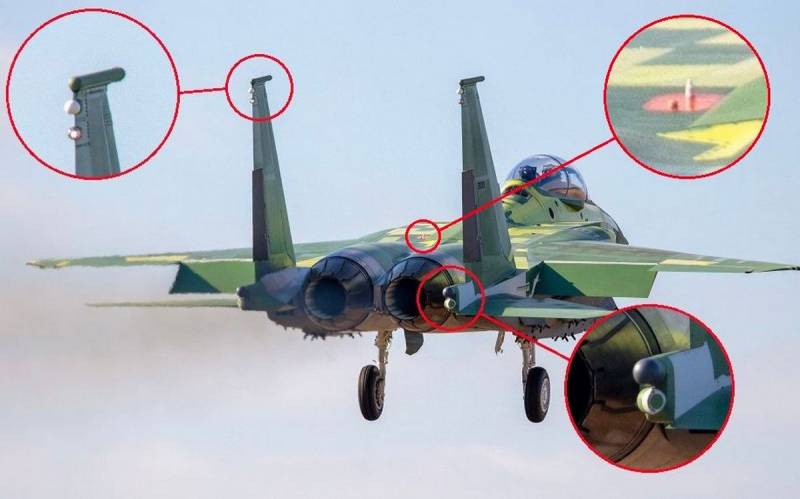 But despite
technical
The "advancement" of the new American fighter, according to the veteran of the US Marine Corps Alex Hollings, is unlikely to be able to emerge victorious from the confrontation with the Russian Su-57 and the Chinese J-20 of the fifth generation. However, in his Sandboxx blog, the American military calls the F-15EX "the coolest fourth generation fighter on the planet."