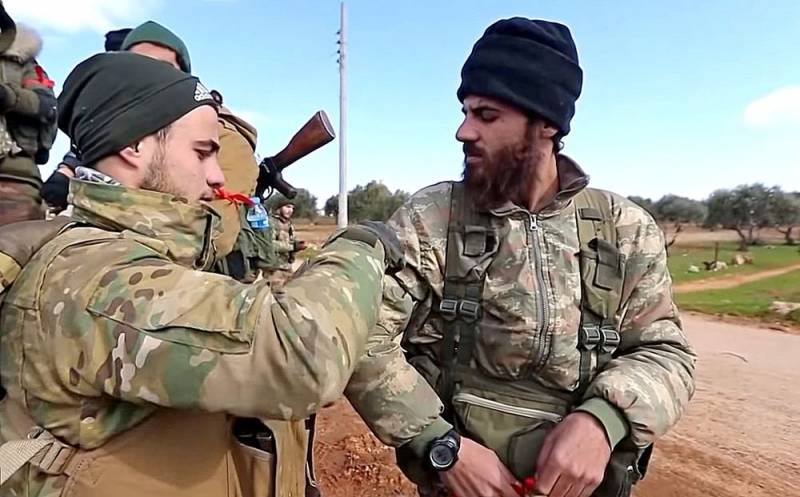 The most powerful group of implacable jihadists from Syrian Idlib, Hayat Tahrir al-Sham (HTS is an organization banned in the Russian Federation), began to train militants to carry out terrorist attacks in Russian cities during massive street actions. This was reported by
TASS
source from Russian law enforcement agencies.
To this end, the leaders of a number of illegal armed groups that are structurally part of Hayat Tahrir al-Sham are training the most trusted and experienced militants from among recruits of Russian origin or recruited in states bordering on the Russian Federation.
- specified the source.
The list includes the following structures whose activities are prohibited on the territory of the Russian Federation: Jaysh al-Muhajirin wal-Ansar, Jamaat at-Tawhid wal-Jihad and Ajnad al-Kavkaz. In their ranks there are many Islamists from among the inhabitants of the Caucasus and Central Asia, who settled in Syrian Idlib and hate Russia. Many of them know Russian and how to behave on the street without attracting the attention of Russians. Consequently, they can get to Russian territory and start preparing terrorist attacks. In any case, this cannot be ruled out.
We remind you that HTS is an alliance of jihadist groups, created in January 2017. In its ranks there are about 20 thousand militants. HTS is not part of the pro-Turkish structures, although it maintains close relations with the Turkish authorities. Presumably, it was the HTS militants on February 9, 2021
tried
cover the aircraft of the Russian Aerospace Forces and the ATS Air Force located at the Khmeimim airbase with an MLRS strike. Before that, Russian aviation
bombed out
positions "Ajnad al-Kavkaz", destroying dozens of militants.