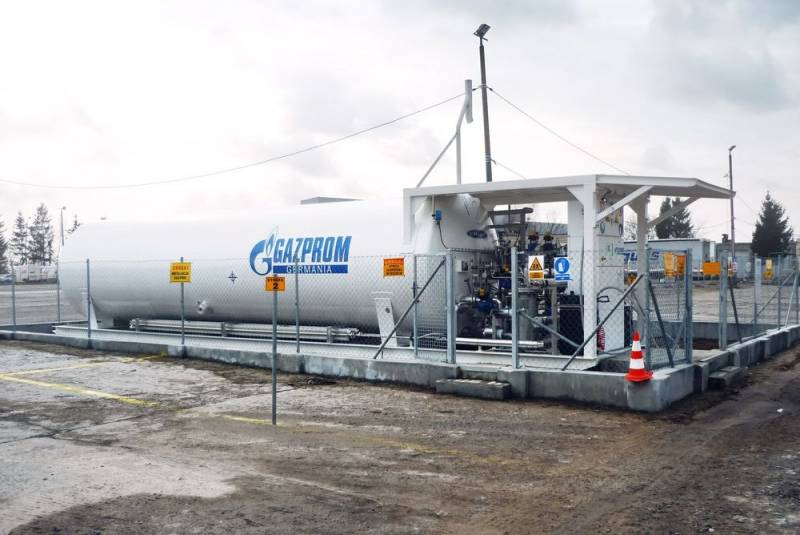 Underground gas storage facilities in Germany, which store raw materials from Russia, Norway and the Netherlands, are emptied unusually quickly this heating season. As of the first ten days of February 2021, they are only 41% filled, writes the German business newspaper Handelsblatt.
It should be noted that at the same time in 2020, German UGS facilities were filled to 82%.
It hasn't been like this for many years
- said the head of the analytical center Energy Brainpool Tobias Federico.
He specified that in December 2020, UGS facilities in Germany were filled to 73%. Moreover, in December 2019, their occupancy rate was 97%.
Emptying of UGS facilities linked to worldwide chain reaction to very cold winter in Asia
- The expert added.
Federico explained that the demand for LNG in Asia rose sharply and all available reserves were immediately redirected to this region of the planet. Taking this into account, in Europe there was a shortage of LNG and natural gas as an energy raw material in general, due to which prices began to rise and reserves in UGS facilities began to seriously decrease.
Market operators do not see anything negative in the reduction of reserves in UGS and reassure the agitated public. They ensure that there is enough gas for everyone. After that the UGS facilities will be filled up again in the summer, before the start of the new heating season.
The public recalled the gas dispute between Kiev and Moscow during the 2005/2006 heating season. Then Russia interrupted for some time the transit of energy raw materials through Ukraine in the middle of winter. It was after this that projects of different "streams" to Europe appeared. Rumors are now circulating that the Russians have again restricted Ukrainian transit. But this is not true.
Nord Stream 2 could eliminate anxiety. Gas supplied via Nord Stream and Nord Stream 2 would be enough to cover all the needs of Germany
- summed up Federico.