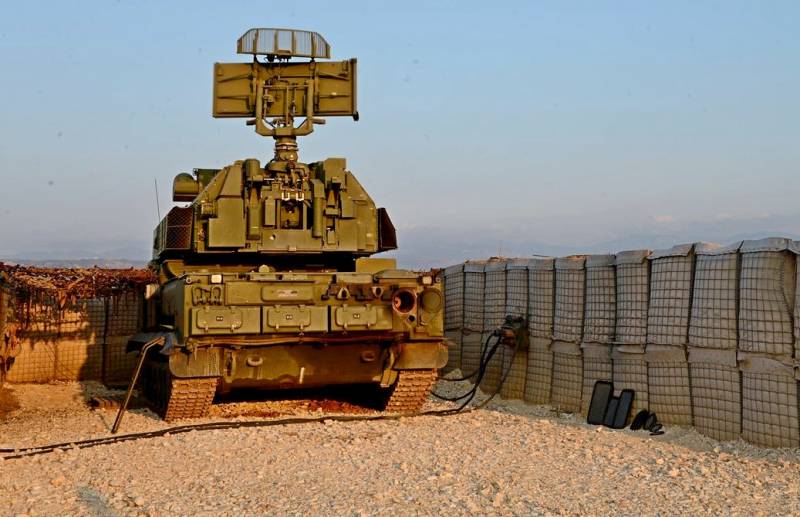 The militants are not abandoning their attempts to harm the Russian aviation group in Syria and the SAA air component. This time they tried to cover from the MLRS the aircraft of the Russian Aerospace Forces and the SAR Air Force located at the Khmeimim airbase. This was announced during a briefing by the Deputy Head of the Center for the Reconciliation of Warring Parties in Syria, Rear Admiral Vyacheslav Sytnik.
According to a high-ranking Russian military man, the incident occurred at approximately 19:45 Moscow time on February 9, 2021. He clarified that the air defense systems available at the airbase repelled the attack, which was carried out by long-range ammunition. There were no casualties and no property damage.
It was established that the shelling was carried out from the territory of the Idlib de-escalation zone, which is under the control of illegal armed groups
- he added.
Note that, according to Western and Middle Eastern media reports, a few hours after the militants' attempt to destroy aircraft and personnel, from Khmeimim
flew
pacifying "otvetka" in the form of ammunition from the Syrian OTRK "Tochka-U" and the Russian "Iskander". A joint missile attack was launched against jihadist positions in the southern part of Idlib province, northern Hama province and an oil refinery near the Tarkhin settlement in Aleppo province. In turn, Moscow and Damascus do not comment on the information about the destruction of the said oil refinery, which was a serious asset of the militants.