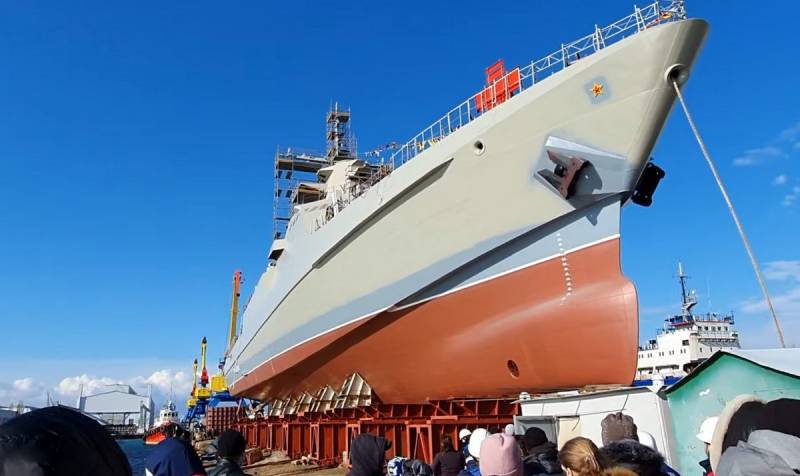 Despite the fact that our Navy is rapidly recovering its combat capability and returning to the oceans, until recently it still had one weakness, namely, the lack of patrol ships to fight pirates.
Previously, this task was assigned to "watchdogs". However, the latter could operate only in the near sea zone and needed anti-ship and anti-aircraft cover from the larger ships.
However, it seems that Russia has successfully coped with this problem. Last week, the Crimean shipyard Zaliv launched the fourth patrol ship of Project 22160, designed to protect water areas and escort civilian ships anywhere in the world ocean.
The vessel, named "Sergey Kotov", has a displacement of 1800 tons and dimensions of 94x14 meters. In the basic version, the ship is equipped with a 76-mm gun mount AK176MA, two machine guns and a launcher for short-range anti-aircraft missiles for 8 cells.
In addition, a helicopter and up to 4 patrol UAVs are based on board the "Sergei Kotov". This should be more than enough to fight pirates. However, the uniqueness of the Project 22160 ships lies in the modular principle of armament. If required, the design allows the ship to be equipped with two containers for 4 missiles "Caliber" or "Uranus".
A total of four such ships are planned for the series. In general, the Crimean "Zaliv" can be said to have received a rebirth since the times of the USSR. Today the shipyard has orders for three years in advance, and new ships are launched almost every six months.