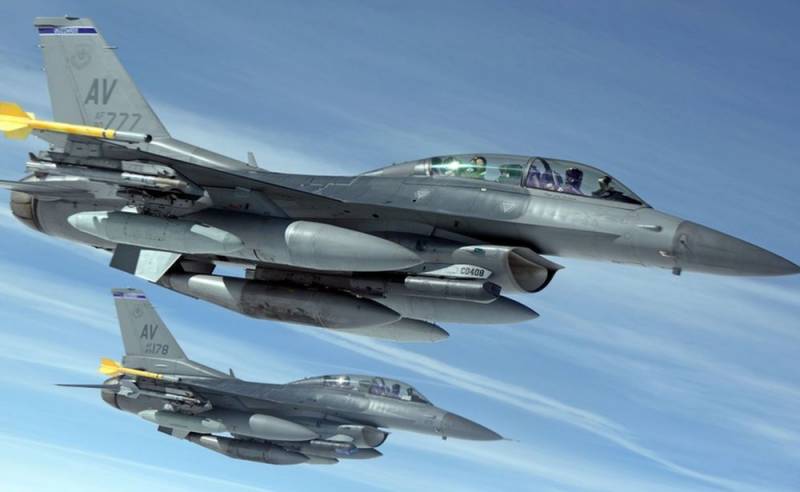 Ukraine hopes for NATO's support in monitoring the air situation along the border with Russia, therefore, proposes to use the airspace over the Crimean peninsula and the adjacent Black Sea for military operations of the Alliance. On February 10, 2021, in Brussels, the head of the Ministry of Infrastructure of Ukraine Vladislav Krykliy informed the Deputy Secretary General of the military-political bloc Patrick Turner.
Krykliy said that the Simferopol flight information area includes airspace over the "sovereign territory of Ukraine" and over the open waters of the Black Sea, where Kiev's rights are delegated by "international agreements."
He assured that Kiev will not deviate from the chosen Euro-Atlantic course. Ukraine hopes to become a part of NATO's collective security system, therefore it attaches great importance to the exchange of information with the Alliance.
Krikliy noted that the European EASA has updated its flight safety bulletin, and the American FAA has canceled the restrictions on flights in the Simferopol FIR. According to the minister, it is important to strengthen control over civil air traffic and respond to crises in the Black Sea region and the ATO zone.
However, Ukraine not only "opened" the Crimea sky for the Alliance aviation. Other issues were also discussed: cybersecurity, preparation of the Coherent Resilience-2021 joint exercises planned for the fall in the Black Sea and the process of creating a "national resilience system" in Ukraine.
Note that Kiev has long been trying to involve NATO in its problems, but the Alliance is only using Ukraine at the right times, trying to avoid direct conflicts with the Russian Federation.