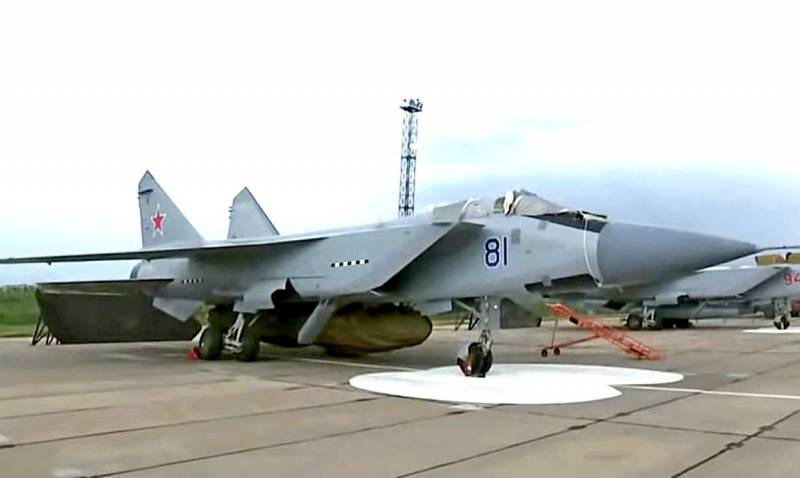 The Russian Aerospace Forces came to Syria in 2015 to assist official Damascus in its fight against terrorist groups. Six years later, the territory of the SAR is becoming an important component of the national security system of Russia itself.
Our "flyers" are based there at the Khmeimim airfield in the province of Latakia. The military airbase is well protected and has reliable anti-aircraft cover. The private American company Planet Labs recently studied its satellite images with great interest and suddenly discovered that the Russians, for some reason, were lengthening and expanding the existing runway by 304 and 8 meters, respectively. This caused
unhealthy hype
in The Drive, which began to speculate why the Kremlin needed to do this:
Russian bombers flying from Khmeimim and armed with cruise missiles will be able to hold targets in Europe from an entirely new southerly direction, as well as deploy naval forces in the Mediterranean during any potential conflict.
I would like to dwell on this in a little more detail. As for the possible participation of the Russian Aerospace Forces in some kind of military conflict in the Mediterranean Sea, then our long-range anti-submarine aircraft (DPLS) Tu-142 will be able to say its weighty word. They were created on the basis of the Tu-95, their main purpose is to detect and destroy the enemy's strategic nuclear submarines with anti-submarine missiles and bombs, torpedoes and sea mines. To date, we have 12 aircraft in the Tu-142MK / MZ version and 10 Tu-142MR. If these giants are redeployed to Syria, then from Khmeimim they will block with their combat radius not only the Mediterranean Sea, but a bit of the Atlantic Ocean. The take-off weight of such an anti-submarine aircraft is 185 tons, so lengthening the runway at the air base for its reception and subsequent operation will definitely not hurt.
As for bombers and cruise missiles, things are even more interesting. Soon our "strategists" Tu-22M3, Tu-95MS or Tu-160 "White Swan" will be able to calmly land and take off in Syria. The latter will hardly be based in Khmeimim on a permanent basis, visiting only ostentatiously, but the Tu-22M3M supersonic bomber may well be "registered" there. Tu-22M3M is a project of deep modernization of Tu-22M3, it received the same engines and electronic equipment as Tu-160M2: sighting and navigation, electronic warfare and avionics. A missile bomber can perform a wide range of missions, including carrying nuclear weapons. It is rightfully considered one of the most secret examples of Soviet and Russian weapons. Now its combat capabilities will dramatically increase thanks to the adoption of the latest X-32 cruise missiles and X-47 "Dagger" missiles.
The Kh-32 is an air-launched missile with a range of up to 1 kilometers and a maximum flight speed close to hypersonic. It is believed to be capable of overcoming the vaunted US Aegis missile defense system. The ceiling and speed of its flight exceed the capabilities of the SM-6 antimissiles, it has an electronic warfare protection system, and in the final phase it attacks the target in a steep dive, as if flying into a funnel where radars simply cannot see it. Supersonic Tu-22M3M with such missiles can become an extremely unpleasant surprise for any, even the most technically advanced enemy, turning any destroyer or aircraft carrier into a large-sized target.
An equally unpleasant surprise will be that Russian strategic bombers of this modification will also be able to carry up to four X-47 Dagger missiles each. This is an aviation version of the Iskander complex, an aeroballistic missile has a flight range of up to 2 thousand kilometers and is capable of maneuvering, overcoming the missile defense system. This gives it the ability to hit not only enemy warships, but also stationary targets. Placing Tu-22M3M in Syria allows covering not only the Mediterranean Sea, but also the entire southern flank of NATO, the Middle East, North Africa, and Turkey. If we take into account that the Russian missile-carrying bombers in this modification are equipped with a refueling bar in flight, then its combat radius will increase even more significantly.
Thus, Syria can become a fairly effective element of the Russian system for containing NATO's aggressiveness.