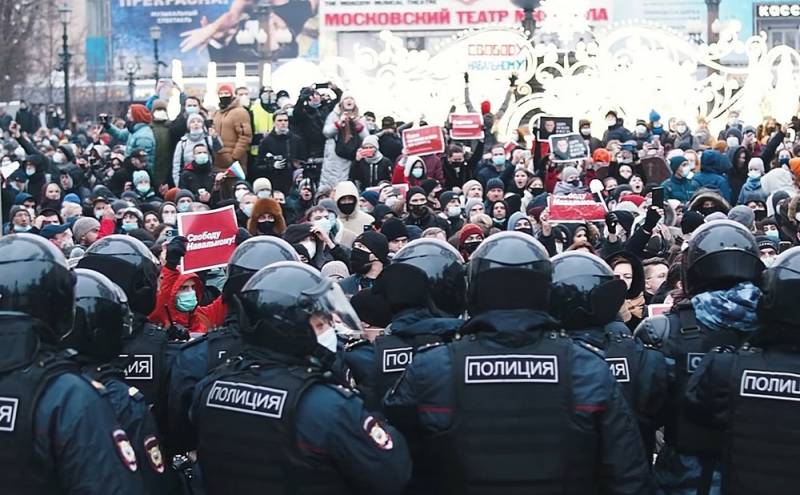 The Russian authorities are likely preparing large-scale financial assistance to the country's poor. According to sources in the Russian government, as well as the calculations of experts, the amount of assistance varies from 6,75 to 7,81 billion dollars. Reuters believes that the Kremlin is thus planning to "pour" money into the popular protest against the imprisonment of Russian opposition leader Alexei Navalny.
It is clear that the purpose of the package is to ease public discontent at least before the September elections
- notes the British edition.
Dmitry Peskov, press secretary of the Russian president, denies plans to allocate such large funds and does not link subsidies to Russians with social
political
protests. However, according to one source in the Russian government, Vladimir Putin may announce such support measures during his speech to the Federal Assembly in the coming weeks.
Reuters interlocutors stressed that the purpose of the financial aid package is to show that the Kremlin is aware of the financial difficulties of the Russian population and is eager to help.
Financial support for the Russians would be very appropriate. According to official figures, the average Russian salary reached $ 660 (the real median salary in most Russian cities is much lower), but people's real incomes fell by 3,5 percent, and the unemployment rate reached 10 percent for the first time in 6 years.
Economy
Russia suffers greatly from the coronavirus - inflation in January was 5,2 percent, gradually accelerating and catching up with other European countries. In this difficult situation, the West threatens Russia with new sanctions for the treatment of Navalny, which could aggravate economic damage and negatively affect the international ratings of the Russian Federation.