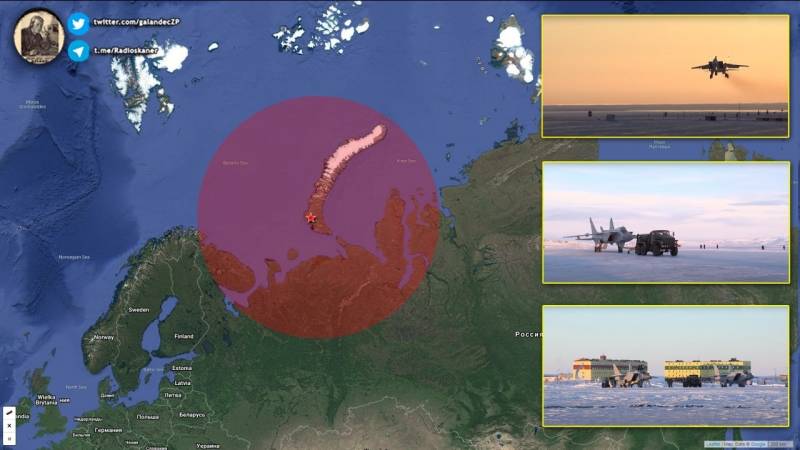 On the Novaya Zemlya archipelago, the flight personnel and MiG-31BM fighter-interceptors were replaced. The planes began guarding the air Arctic borders of the Russian Federation a month ago, and during the maintenance watch, not a single approach of intruders was recorded. During a month's service, the flight crew successfully worked out interceptions of a simulated enemy during training flights.
The upgraded MiG-31BM long-range interceptor fighters have been deployed on the archipelago on a permanent basis since January 16 this year, closing the northwestern part of Russia from potential threats from Europe. If modified MiG-31K carrying aeroballistic Dagger missiles are deployed on Novaya Zemlya, this direction will also be closed to enemy attacks from the sea.
Earlier, the commander-in-chief of the Russian Pacific Fleet, Admiral Sergei Avakyants, released information on the deployment of the MiG-31BM in Anadyr (Chukotka). Since 2018, strategic Tu-160 bombers have also been relocated to the peninsula during maneuvers.
Thus, Russia is closing the entrance to the Arctic from the west and east, which, of course, will be extremely unhappy with some Western "partners".