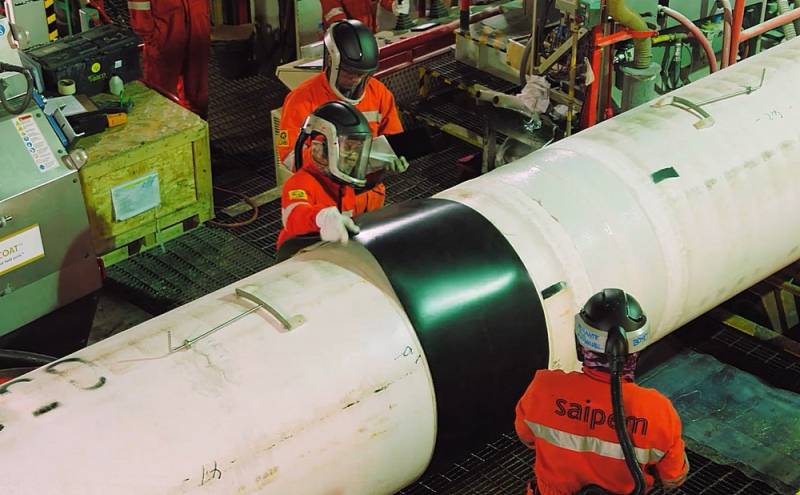 After the verdict was passed to Alexei Navalny, Europe began to think about how Germany could take advantage of the current situation and, for the sake of a reset with the United States, block the completion of the construction of Nord Stream 2, while blaming Russia for its
policies
in relation to Ukraine.
With the rebellious Russian opposition being sent to jail, Angela Merkel could have made it clear that she is against Nord Stream 2. The effect of such a demarche by the German Chancellor would be very great. In particular, this would put many opponents of the Russian gas pipeline in Europe into an "active regime", and it would become clear that the FRG would not veto decisions on sanctions on the SP-2 in the European Council.
According to the Allgemeine Zeitung, what is happening now with Alexei Navalny cannot be considered an internal affair of Russia, since it fits into the general outline of Moscow's violation of international law since the "annexation" of Crimea in 2014 and the subsequent events in eastern Ukraine. The ultimate goal of "Putin's gas pipeline" is directly related to Russian-Ukrainian relations, and in Europe it was unexpectedly "unraveled".
Putin's gas pipeline aims to bypass Ukraine as a transit country for gas
- believes the German edition.
After the completion of the construction of the SP-2, according to German experts, Russia will again be able to rekindle the frozen conflict against Ukraine without regard to the opinion of the collective West. Berlin's clear position could change everything, and the Kremlin would have to seek a compromise with the EU and the US both in the Navalny case and in its policy towards Kiev.