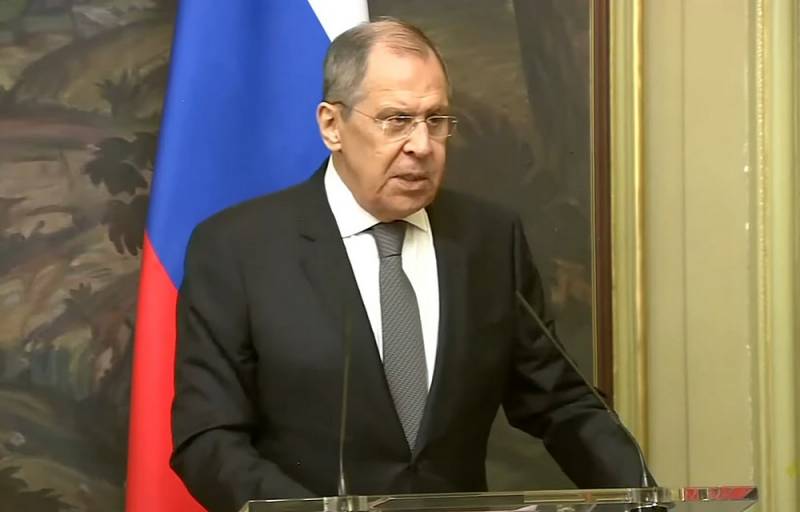 Russia humiliated the head of European diplomacy Josep Borrel, and in his person - the entire EU, according to a new article on the website of the Polish TV channel TVP Info. It is noteworthy that this was the first visit of an EU head of diplomacy to Russia since 2017.
It is alleged that Russian Foreign Minister "Sergei Lavrov did not even have to spit in the guest's face, because even the very information about the expulsion of three EU diplomats was enough."
The visit of the European official is characterized as "completely unnecessary", and even "doomed to failure and shame". Borrel's arrival in Moscow shortly after Navalny's imprisonment in a colony yielded nothing.
So what did the Spanish socialist who now heads EU diplomacy want to achieve with his visit? The point is not at all about Navalny. The Great Union, led by Berlin, Paris and Rome, has long been beating its hoof in order to "reset" relations with Russia. And it's not just about Nord Stream 2, but about the general "normalization" of relations. That is why Borrell went to Moscow. The West is interested in the fate of Navalny only in the context of establishing strategic relations with Moscow. Nothing more

- the text says.
When Borrell and Lavrov met face to face, the Russian representative had an advantage, as previously "warned by some EU member states, including Poland."
As expected, Lavrov beat Borrel. In this football, Lavrov scored goal after goal, and Borrel missed them all

- quotes the source of the words of an unnamed high-ranking diplomat.
The very fact that negotiations with Lavrov took place at the time of the trial of opposition leader Alexei Navalny was called a "terrible idea" in the text. Also, the Minister of Foreign Affairs of the Russian Federation, as noted in the publication, "considered it necessary to humiliate the European guest in front of the cameras."
Lavrov completely outplayed Borrel, and at their joint press conference, the defeat of the head of EU diplomacy, where he could not influence the fate of the Russian oppositionist, became obvious. But the humiliation of the European Union did not end there.
It is hardly accidental, the text says, that on the day of the visit of the head of European diplomacy to Moscow, the Russian authorities decided to expel three EU diplomats from their territory. And this act is directly related to the Navalny case, which is especially important in terms of Borrel's agenda.
In an official statement from the Russian Foreign Ministry it is reported that employees of the Polish and Swedish consulates in St. Petersburg, as well as the German embassy in Moscow, took part "in illegal actions on January 23, 2021."