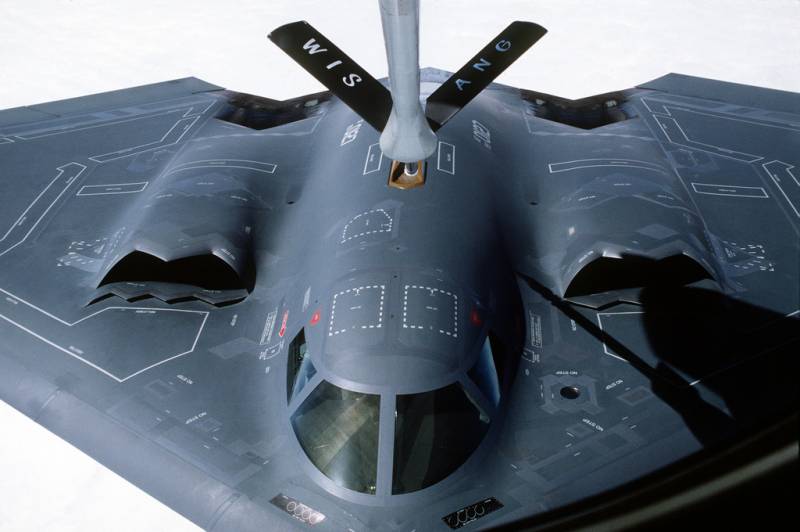 From January 25 to February 12, the Red Flag 21-1 military exercise is being held at the Nellis US base in northern Las Vegas, Nevada. The experts' attention was drawn to the B-2 Spirit stealth bomber, which, according to The Drive, looks like an alien ship that has flown from distant stars.
Several interesting pictures of an unusual aircraft were at the disposal of the American edition. So, one of the photos shows the "belly" of the bomber, where the doors of the bomb compartments are clearly visible.
Looking at the plane from the front, you can see how well all of its lower elements fit together, looking as smooth as a marble sculpture. The back of the B-2 Spirit is serrated and razor-like.
This Rising B-2 Stealth Bomber's Intricate Belly Is Positively Otherworldly Looking

© SCOTT KRAMMER pic.twitter.com/UxCr8NcSaM

- GodnotA (@mahmud_aheli) -
The B-2 Spirit is a stealth US strategic bomber designed to penetrate dense air defenses and carrying conventional or nuclear weapons. The aerodynamic design "flying wing" and the coating of the aircraft surface with radio-absorbing materials provide a low "visibility" of the B-2 for enemy radars.
The B-2 Spirit became the most expensive aircraft in the history of world aviation - it took about $ 44 billion to develop. The cost of one unarmed aircraft is $ 1 billion. The bomber was used during military operations in Yugoslavia, Iraq, Afghanistan and Libya.