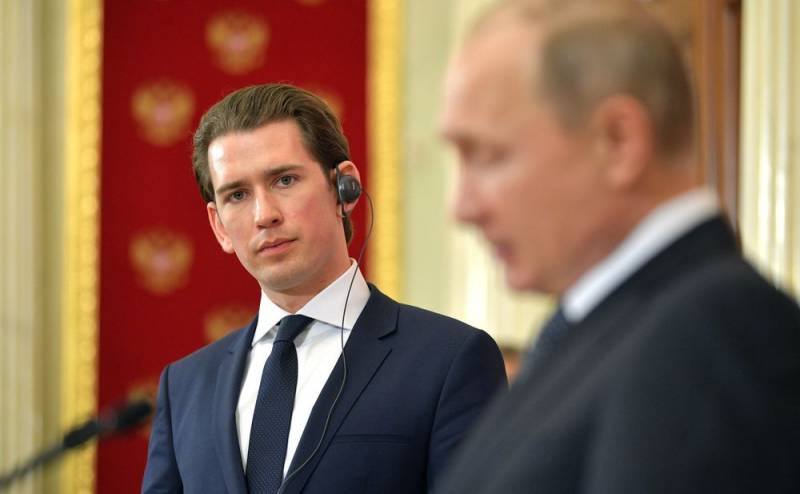 Vienna is ready to begin the production and use on its territory of the Russian vaccine against coronavirus "Sputnik V" and the Chinese CoronaVac after passing the corresponding registration with the European Medicines Agency (EMA). Austrian Chancellor Sebastian Kurz announced this in an interview with the German newspaper Welt am Sonntag.
The head of the Austrian government noted that his country is interested in quickly obtaining as many effective and safe remedies as possible against the dangerous infection of COVID-19 - "regardless of who developed them."
Austria will provide the manufacturing facilities of suitable national companies for the production of vaccines from the RF and the PRC. However, as for vaccines from other countries
Said Kurtz.
The Chancellor also announced that he is ready to be vaccinated with Sputnik V or CoronaVac, if the drugs are registered by the European regulator.
Yes, if vaccines are registered with the EMA
- he emphasized, answering a related question.
In the case of vaccines, it is only about efficiency, safety and quick availability, not about geopolitical battles
- he added.
Kurz also criticized the EMA bureaucrats for their slowness in accessing the European vaccine market from other countries.
Vaccination against COVID-19 began in Austria in December 2020. Pfizer, BioNTech and Moderna are currently used there. AstraZeneca is due to start shipping the drug soon, and the above Russian and Chinese vaccines will likely be added after the EMA is approved.