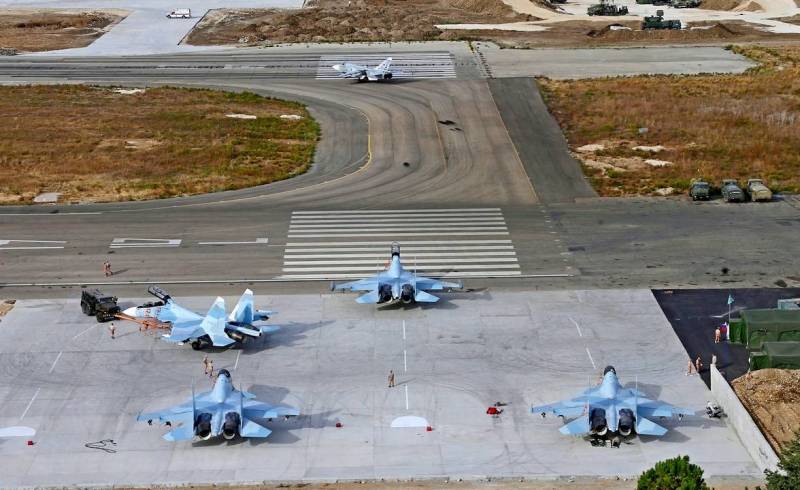 The Russian Aerospace Forces continue to overhaul themselves at the Khmeimim airbase in Syria. What the Russians are up to by building up the runway of the military facility since December 2020 - the American online publication The Drive asks. Satellite images from Planet Labs, Inc. (California, USA) show the scale of the construction work.
Since 2015, a significant part of the airbase has been effectively rebuilt and significantly improved, including the expansion of the helipad, the creation of auxiliary infrastructure and the strengthening of the defense. Now one of the existing runways (western) is being lengthened by more than 300 m in the southern and northern parts. A taxiway is also being built there, which will connect the northern ends of both runways. This will increase the length of this runway to 3,2 km, greatly facilitating the activities of the Russians in the region, making the facility an even more important logistics and military center.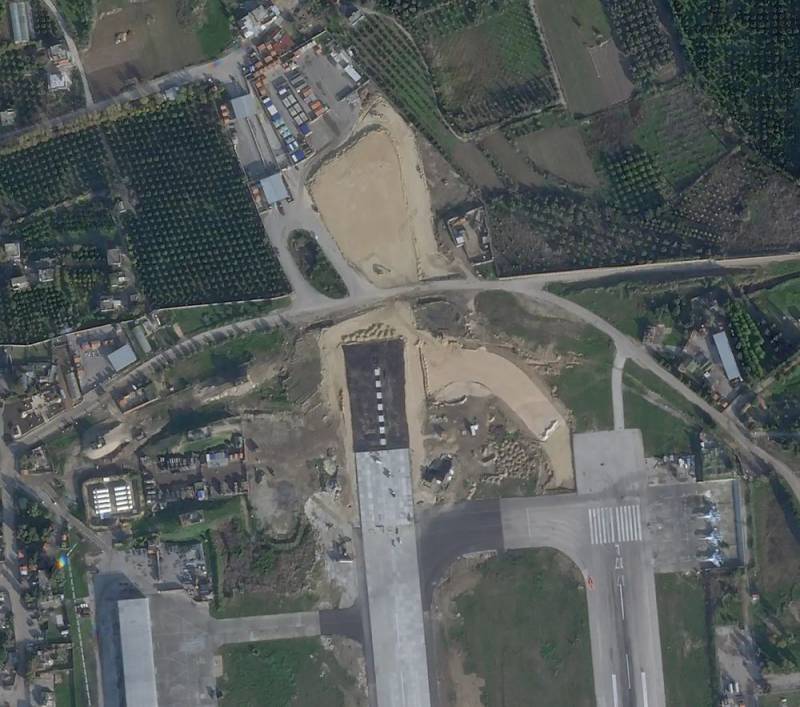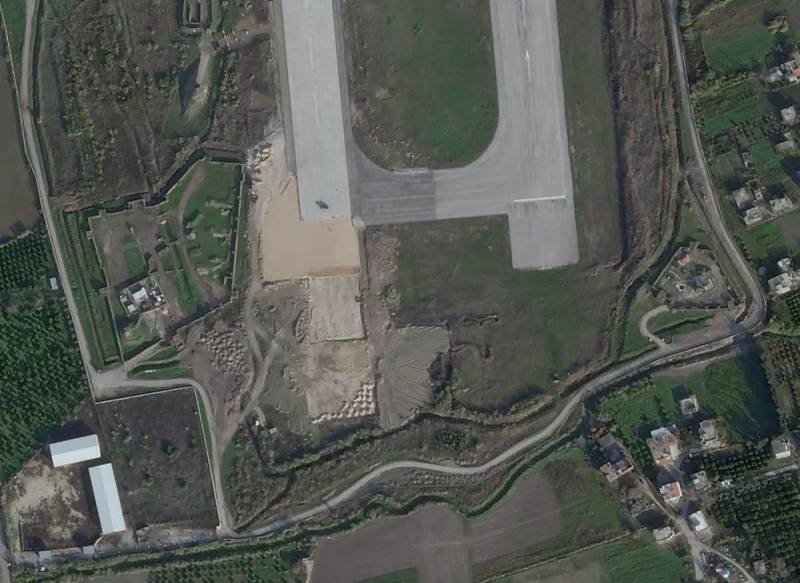 At the same time, the airbase will be able to accommodate significantly more different aircraft. Khmeimim will accept large transport vehicles with full load. An-124 "Ruslan" arrives at it anyway, but they are clearly underloaded and do not use their capabilities 100%, however, like the Il-76. After the completion of the work, Khmeimim will be able to act as an intermediate landing site for refueling military transport aircraft sent by Russia to Libya and other countries.
There is a possibility that Khmeimim will begin to receive the boards of Russian strategic aviation: Tu-22M3, Tu-95MS, and Tu-160, as well as anti-submarine Tu-142. Prior to that, "strategists" of the Russian Aerospace Forces flew in to bomb jihadists either from Russian territory or from the Hamadan airbase in Iran. However, flights over such distances are very expensive, and the situation with Iran is not at all predictable. It is much more profitable for the Russians to place "strategists" in Syria on a permanent basis, completely changing the entire existing balance of power in the vast region.
Moscow has officially leased this airbase for 49 years. It will be convenient for Russian aircraft to operate in territories south of Russia. Khmeimim can also turn into a permanent parking place for A-50U AWACS and Il-20 reconnaissance aircraft. Everything indicates that the Kremlin does not intend to leave Khmeimim at least until the end of the lease, which is starting to cause growing concern in NATO, summarizes the US media.