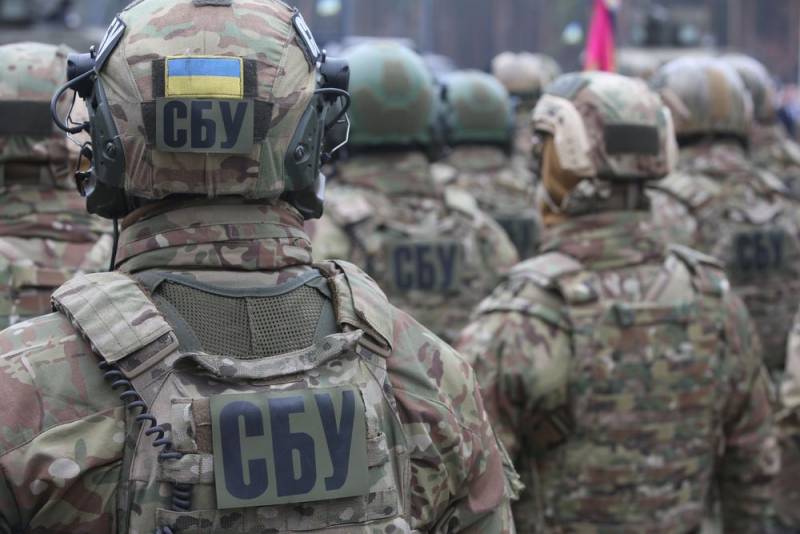 The struggle between the Ukrainian special services continues. On February 5, 2021, the Security Service of Ukraine reported that in the course of the measures taken, the activities of the "FSB agent network", which consisted of former Ukrainian military intelligence officers who had gone over to the side of Russia, were terminated. This is stated in the department's communique posted on the official website.
According to the counterintelligence officers of the SBU, "zradnyky" operated in the territories of Odessa, Nikolaev, Kiev, Chernigov and Zhitomir regions.
The SBU established that the citizens of Ukraine were recruited and carried out intelligence tasks of the personnel of the FSB Vadim Dautov and Denis Sobko
- specified in the message.
"Russian agents" were supposed to prepare various sabotage operations, help DRGs from LPR and DPR "wield" in Ukraine, and also train "specialists". For example, in the city of Nikolaev, the strategic airfield "Kulbakino", where the 299th tactical aviation brigade and the Nikolaev aircraft repair plant "NARP" are stationed, were under the "gun".
In addition, the "FSB network" collected various military information and recruited informants. In particular, it sorted out data on the work of the Main Intelligence Directorate of the Ministry of Defense of Ukraine, the Special Operations Forces, the Naval Headquarters, the 73rd Naval Special Operations Center of the Ukrainian Armed Forces.
In the course of their activities, the "Kremlin agents" were even going to kidnap one of the ex-commanders of the Special Forces of Ukraine for $ 100 thousand. As evidence, the SBU published a video with the interrogation of one of the detainees (pseudonym "Leader") and audio recordings of "other participants."
A whole arsenal of weapons was allegedly seized from the detainees: four AK-74s, two Fort-17 pistols, a pair of RPGs, 44 grenades, about 3700 rounds of rounds, about 2,7 kg of TNT and zinc electric detonators. They are charged with a whole bunch of typical articles of the Ukrainian Criminal Code.
The unsportsmanlike tug of war between the Ukrainian security forces will not end any time soon. Therefore, there is a possibility that a video will soon appear about the arrest of the Main Intelligence Directorate of the Ministry of Defense of Ukraine of former, and perhaps current, SBU officers, "recruited by the FSB."