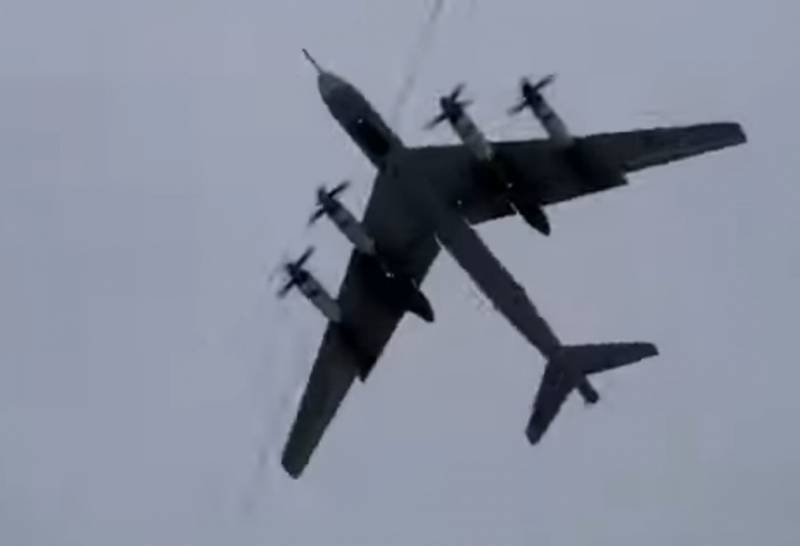 In the West, the B-52 Stratofortress strategic bomber attracts attention because of its "antique" (rarity) status, because its first flight took place in 1952. It is still in service with the US Air Force and is powered by a chorus of eight Pratt & Whitney TF33-P / 103 engines. The Russian Aerospace Forces has a Tu-95 turboprop strategic bomber-missile carrier, of approximately the same era, equipped with a quartet of powerful and amazingly sounding engines, writes the American online edition The Drive.
Four aircraft engines "NK-12" (from SNTK Kuznetsov, OKB-276) develop a colossal power of 15 thousand hp each. each and push the counter-rotating propellers that make the plane move at jet speed. It is they who give the aircraft a remarkable feature - the deafening sound of a mechanized band.
Listen to the terrifying and at the same time beautiful mechanical "roar of a bear" Tu-95MS flying overhead. A video from Russia appeared on the Web - one of the best examples of how an "orchestra" with a capacity of 60 thousand hp. forces playing on his thunderous fortissimo.
The rattling sound creates an immersive experience, especially for those on the ground. It is a mixture of the howling of a jet engine with an exotic and disturbing high frequency roar.
At the same time, there are many stories of pilots who intercepted the Tu-95. Many of them said that they literally felt the rumble of its power units through the cockpit canopy and helmet. The roar of the Tu-95 and Tu-142 (long-range anti-submarine aircraft) are heard at gigantic distances by submarines in the depths of the oceans, using their sensitive sonars.
Nevertheless, the ancient "Bear" is a chaotic-sounding beast, similar to an airplane, and its naughty hum will continue to fill the skies, wherever it roams for many years to come.