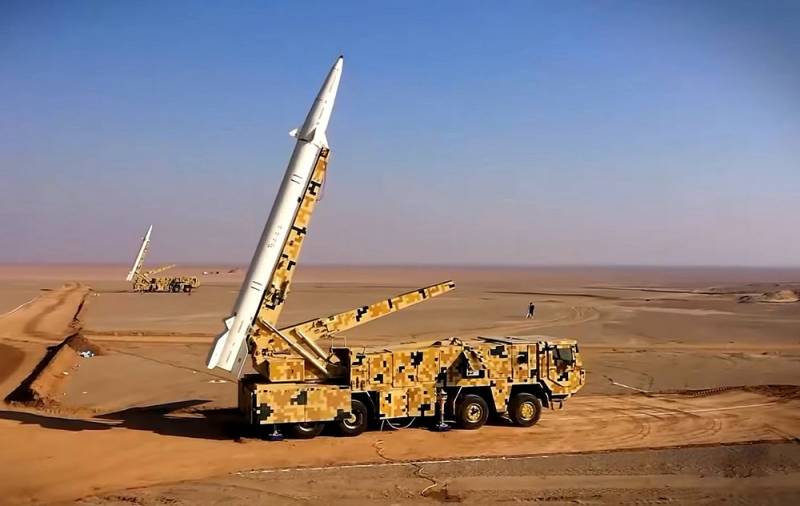 On Thursday, February 4, the US and Israel launched joint military exercises to counter a possible missile attack on Tel Aviv. According to IDF spokesman Avihai Adraya, the exercise, dubbed Juniper Falcon (Juniper Falcon), is being conducted with the participation of the Israeli Air Force and Air Defense Force and the United States Armed Forces.
During the maneuvers, the military simulated various situations, including a missile attack on Israeli territory from Iran. The Israel Defense Forces noted that the main tasks of the exercises were to ensure the security and combat readiness of the Israeli forces in repelling all kinds of threats from neighboring states, as well as expanding the strategic cooperation of the US and Israeli armies.
Amid the intensification of Iranian nuclear development, threatening the security of the Jewish state, the head of the Foreign Affairs and Defense Committee of the Israeli Knesset, Avi Dichter, who was once the head of the Shin Bet security service, called on the country's authorities to take certain actions to prevent the IDF forces from possible strikes from the Iranian armed forces. forces.
Earlier, Iranian Armed Forces spokesman Brigadier General Abolfazl Shekarchi threatened to "wipe Israel off the face of the earth" in the event of its attack on Iran - these words were said in response to the statement of the Chief of the Israeli General Staff, Lieutenant General Aviv Kochavi, that the Israelis were developing plans to counter Tehran's nuclear ambitions.