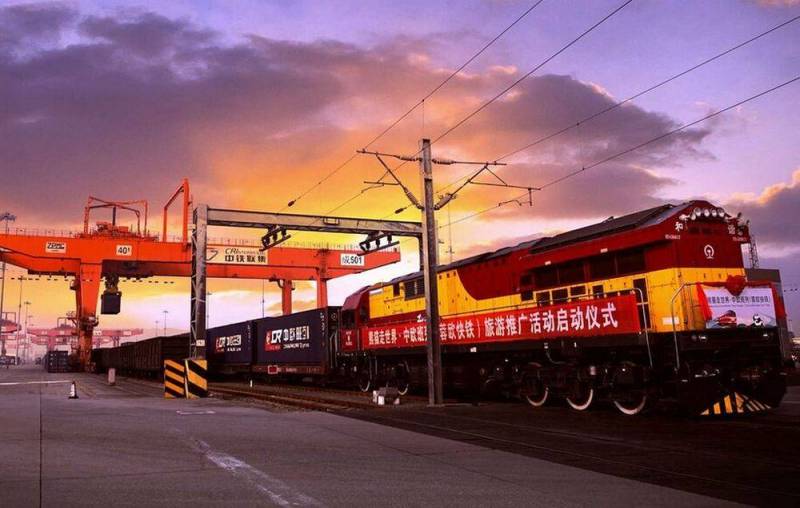 Ukrainian President Volodymyr Zelensky ordered to implement the NSDC decision to impose three-year sanctions against the Chinese shareholders of the Motor Sich aviation enterprise. The sanctions restrictions affected 4 Chinese companies, as well as one citizen.
Chinese investors plan to collect $ 3,5 billion in damages from Ukrainians through international law firms. In addition, China, in retaliation for Ukraine, may delete the last of the participants in the One Belt, One Road project (the so-called New Silk Road).
According to the Ukrainian newspaper "Business Capital", Beijing will punish Kiev for its unfair, in the opinion of China, sanctions against Motor Sich investors. The Chinese side will defend the interests of its shareholders in international courts, and may also refuse Ukraine to participate in the New Silk Road project.
This situation could lead to a deterioration in business relations between Ukraine and China, which will have far-reaching negative
economic
effects. Thus, Beijing can finally remove Kiev from participation in the New Silk Road.
You can now forget about the "One Belt, One Road" project, on which Kiev could earn 10-15% of its GDP
- believes the economist Alexey Kushch.
According to the expert, at such a pace, Ukraine may lose the opportunity to be an important trade partner of China. The PRC, as one of the most active consumers of Ukrainian agricultural products, can reorient its trade interests to Russia.