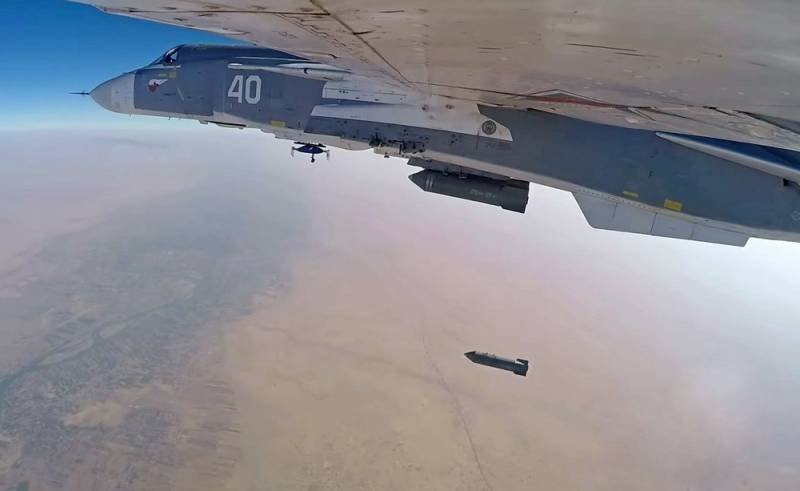 The Russian aerospace forces delivered targeted strikes on the positions of Chechen fighters, destroying dozens of fighters fighting in northern Syria as part of the Ajnad al-Kavkaz terrorist group. The raid on the Islamist camp was carried out to commemorate the three-year anniversary of the death of the Russian Su-25 pilot Roman Filippov.
The attack of the Russian Aerospace Forces fell on the militant training camp, located 17 km north-west of Idlib in Armanaz. The terrorists were preparing to "celebrate" the end of a combat training course that lasted several months.
The Ajnad al-Kavkaz positions were attacked by front-line bombers Su-24M, hitting vehicles, barracks and the terrorist headquarters with 500-kilogram FAB-500 high-explosive bombs. As a result of the attack of Russian aircraft, a warehouse with weapons was eliminated, many units of combat
equipment
and dozens of jihadist fighters from the North Caucasus.
Ajnad al-Kavkaz (Soldiers of the Caucasus, banned in Russia) is a terrorist group led by immigrants from Chechnya and other regions of the North Caucasus operating in the northern regions of the SAR, mainly in the mountainous regions on the border of Idlib and Latakia. In the summer of 2016, this group became the largest of its kind operating in Syria and consisting of citizens of the former Soviet Union.