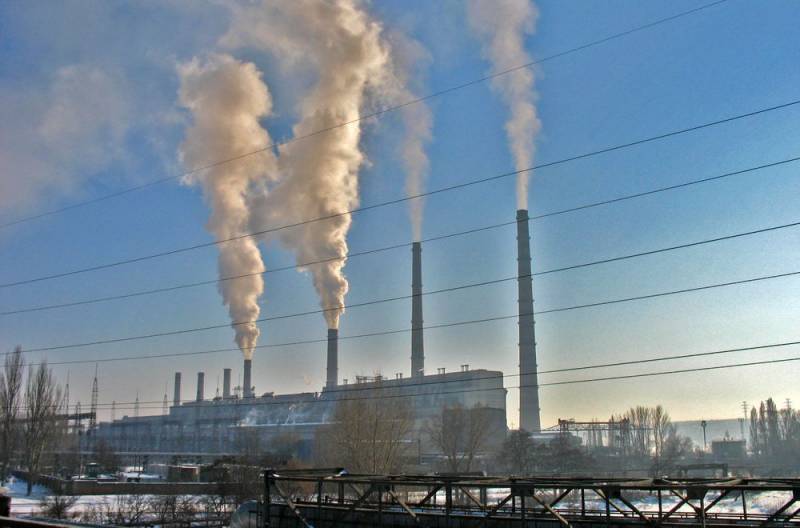 On February 3, 2021, an emergency shutdown occurred in the city of Energodar at the most powerful in the country Zaporozhye TPP. The Ministry of Energy of Ukraine informed that according to preliminary data the incident occurred due to a short circuit. As a result of the incident, a significant number of settlements and their residents were left without electricity and water.
On February 4, during a short briefing in the Verkhovna Rada of Ukraine, Lesya Vasilenko, a member of the Golos faction, made a speech. She said that the country's thermal power plants are in very poor condition, their equipment can no longer be called "capacities".
I and the Golos faction call on the government to investigate this incident as soon as possible, and then notify the parliament and local residents of the results. In addition, report what has been done in order to prevent such cases in the future.
- said Vasilenko.
Although it is clear without investigation that this situation is widespread. It entails a host of challenges and dangers both for the population of Ukraine and for the country's energy security. Today Ukrainian thermal power plants are in such a deplorable state that such accidents should be counted on with great regularity.
- she added.
It should be noted that on February 2, Vasilenko made a public statement about the deteriorating state of the energy sector in Ukraine and warned of impending technological problems that threaten every Ukrainian. In her opinion, the country is under the threat of a real energy catastrophe, the Soviet legacy has exhausted its capabilities and requires urgent replacement.
In turn, the Ukrainian regulator of the energy market and utilities (NKREKU) reported that coal reserves at the country's thermal power plants had dropped to a critical level. This could provoke the collapse of the entire energy system of Ukraine
The situation with coal at TPP warehouses remains critical. The daily decline in inventories threatens the stable operation of power units, which can provoke a system-wide accident
- said in the communiqué of the department.
The state commission announced that it is starting unscheduled inspections of TPPs in order to establish how the reserves of energy raw materials are formed.
According to the Ukrainian Ministry of Energy, on February 2, three out of five TPPs had anthracite for 1-4 days. At the same time, at seven out of eleven TPPs, gas coal remained only for 1-5 days. Moreover, emergency repairs are underway at eleven power units of seven TPPs.
We remind you that it is thermal power plants that are responsible for reducing peak loads on the power grid. By 2023, Ukraine is planning to secede from the energy systems of Russia and Belarus, although the European Union has not yet given its consent to join the European energy system.