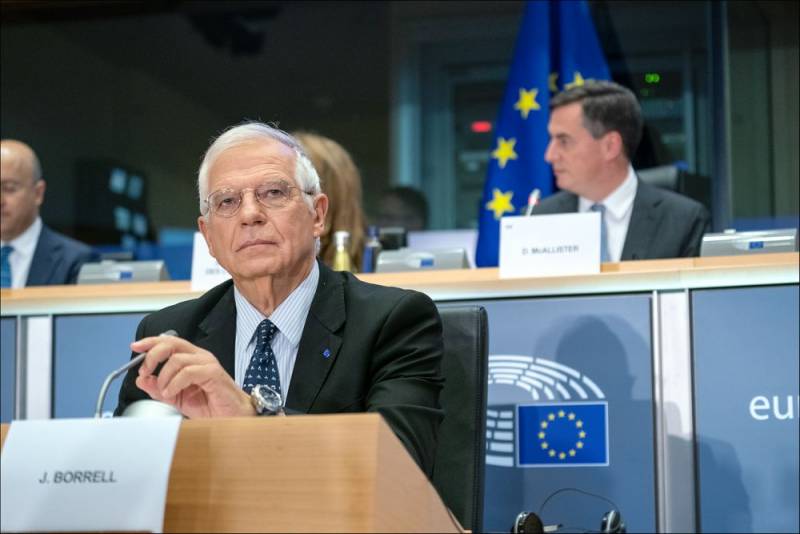 On February 4, 2021, the High Representative of the European Union for Foreign Affairs arrives in Moscow and
policy
security Josep Borrell. The visit is scheduled and will last until February 6. At the same time, the Russian Foreign Ministry is not aware of the intentions of the chief European diplomat to meet with convicted Alexei Navalny. About this in an interview with the TV channel
"Rain"
said the official representative of the Russian Foreign Ministry Maria Zakharova, answering the relevant question.
This is a question for Borrell and those organizing his visit. Let them somehow go to the appropriate services themselves and agree. I am not aware of these intentions. Let them realize their desires somehow
- she said.
Zakharova clarified that during the visit of the high-ranking EU representative, the whole range of relations between Moscow and the European community will be touched upon.
There are many opportunities for interaction and many problems. I think that the issue of human rights will also be raised. We have a lot to talk about with the EU
- she added.
The EU informed that the high-ranking diplomat will speak on behalf of all the countries of the union. He will try to convey to Russian Foreign Minister Sergei Lavrov the position of a united Europe around Navalny.
In addition, Borrell intends to discuss the arrests of Navalny's supporters, meet with the opposition leader in the pre-trial detention center and discuss the actions of the Russian security officials during unauthorized street events. At the same time, the opinion is spread on the social networks of Western countries that the functionary also flies to try to free the anti-corruption blogger from prison, using his personal authority.
Let us note that recently the press secretary of the Russian President Dmitry Peskov said that the decision on a possible meeting with Navalny is made by the investigating body or the court, and not some other authorities. It should be recalled that on February 2, representatives of diplomatic missions from 14 countries were present at an open field session of the Simonovsky Court of Moscow, and some sent two of their representatives. At the same time, when it comes to the presence of Russian diplomats in court sessions of European countries, where cases about Russian citizens are being considered, problems arise.