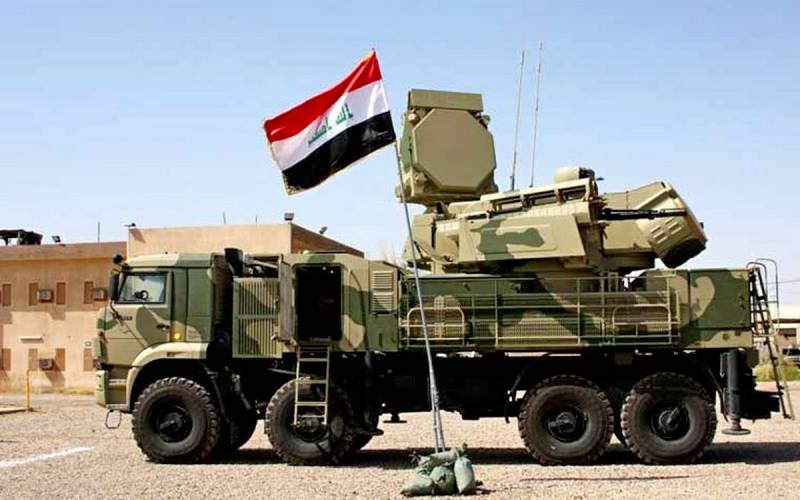 The Russian Pantsir-S1 anti-aircraft missile system has been involved in the protection of the American air base Et-Tajji north of Baghdad. These complexes are in service with the Iraqi army. At the same time, the US military previously claimed that the Russian air defense systems were inferior in combat characteristics to the American ones.
Despite such opinions, the Americans decided to use the Russian military
machinery
to protect their airbase. According to the Iraqi military personnel, the most valuable element of the "Pantsir" is the fire control complex, which includes a radar detection system, as well as a tracking radar.
The fire control complex also includes an optical-electronic system with an infrared direction finder, which is a long-wave radiation receiver. The complex carries out digital signal processing and automatically accompanies the target. The reaction time of the air defense missile system is from 4 to 6 seconds, the operation sector for the ECO is from minus 5 to plus 82 degrees vertically.
A similar complex was captured on the territory of Libya controlled by the LNA forces in June last year and delivered by the Americans to the German NATO base Ramstein. According to experts, the United Arab Emirates bought the anti-aircraft missile system from the Russians, sending it to Libya to support the troops of Khalifa Haftar.