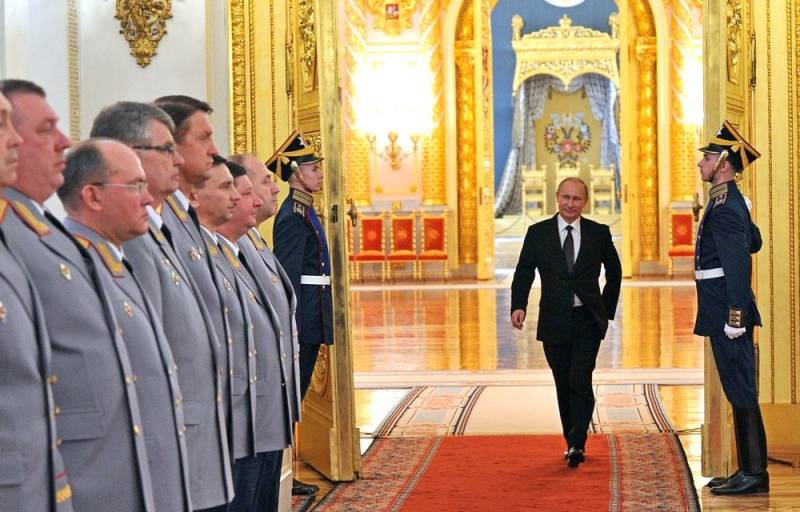 The Russian authorities finally sent to jail for 2 years and 8 months opposition blogger Alexei Navalny in the case of fraud with Yves Rocher. Thus, the Kremlin for some time relieved itself of such a strong irritant, which was and is for the regime Navalny and his "exposing" activities.
Even the optimists who sympathized with him understood that Navalny would be sentenced to a real term. Formally, he was jailed for violating probation restrictions, which, however, did not interest the judges before. The FBK film about "Putin's palace" added fuel to the fire, exposing the Russian president in a bad light, who as a result, after eliminating the "Navalny problem", can secure himself power for many years.
Probably, Navalny was Putin's last big irritant. The final obstacle to eternal reign
- says Die Zeit.
In connection with the re-qualification of the opposition's suspended sentence into a real Kremlin, it bared its irrational fears, mobilizing large forces of law and order to suppress the few sympathizers. At the same time, Alexei Navalny's supporters should feel a personal danger.
But, according to the German newspaper, the triumph of the Putin regime will not last long, and the real time behind bars has become the reason for the even greater popularity of the disgraced leader of the non-systemic opposition. The Kremlin wanted to poison Navalny last summer in order to prevent the "prison glory" of the opposition martyr. The verdict itself became a kind of "knighting", and for ordinary citizens of Russia this serves as proof of the honesty of the convicted oppositionist.