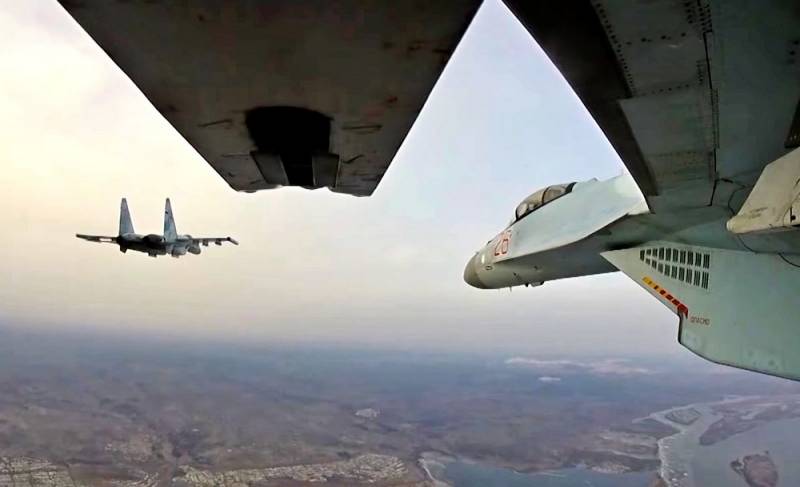 Russian aviation in Syria has stepped up its activities, destroying units of pro-Turkish Islamists on the border with Turkey, in the settlements of Kafr Aruk and Kharanbush in the north of the Idlib province.
Air reconnaissance tracked down the places of hidden deployment and movement of terrorists of the Hayat Tahrir al-Sham group (the former Jabhat al-Nusra, the Syrian branch of al-Qaeda - both organizations are banned in Russia). In particular, in the course of tracking the jihadists sitting in a pickup truck with a large-caliber machine gun, an underground tunnel was discovered that served to shelter a military
equipment
from Russian videoconferencing.
Front-line Su-24 bombers, under the cover of multipurpose super-maneuverable Su-35 fighters, inflicted a series of attacks on the militants, bombing underground communications and destroying enemy equipment.
Observing the terrorists in a wooded area also revealed the location of their field headquarters in one of the structures, which was later destroyed during an attack by the Russian aerospace forces.
The operation against the jihadists became a natural reaction of the SAR troops and Russian military personnel to Ankara's inability to control the units subordinate to it, attacking areas under the control of the Syrian government army in the conflict de-escalation zone in Idlib.