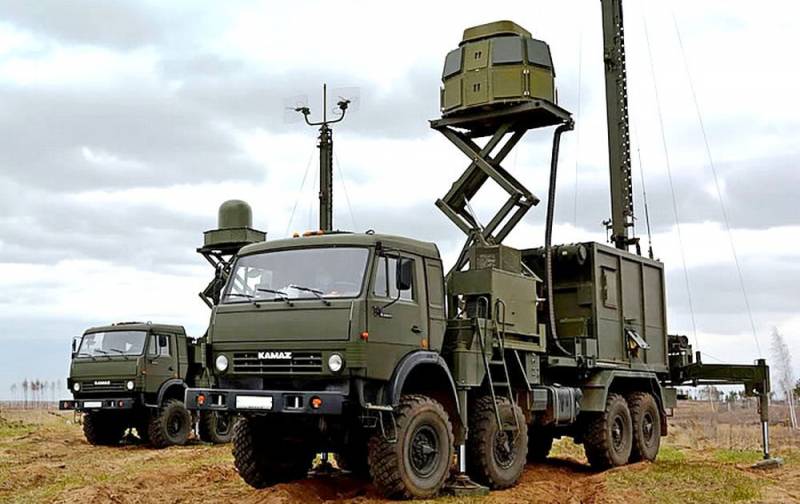 The soldiers of the last war in Nagorno-Karabakh continue to return home, and the places of hostilities are gradually being cleared of the destroyed and damaged
equipment
... Many details about what happened in those places in the fall of 2020 are becoming public.
On February 2, 2021, a video from the Azerbaijani side appeared on the Web, showing a burnt installation of a clearly military purpose. Visually, it is very similar to the Russian-made advanced electronic warfare "Repellent". It could have been destroyed with a drone by an air strike or covered with artillery fire. From this video, it is more difficult to determine more precisely how it was destroyed.
The installation has a license plate indicating the Armenian origin of this technique. Therefore, there is a high probability that Baku was really able to destroy the newest Russian electronic warfare "Repellent", which Yerevan received from Moscow. It should be noted that as early as October 1, 2020, the Azerbaijani military and the media reported on the destruction of the Repellent electronic warfare, but then they did not provide convincing evidence.
Note that the aforementioned electronic warfare complex is designed to solve the problems of electronic intelligence and electronic suppression of radio equipment of small unmanned aerial vehicles and their ground control points. "Repellent" is a development of the "Scientific and Technical Center of Electronic Warfare" (JSC "Scientific and Technical Center Electronic Warfare", Moscow).