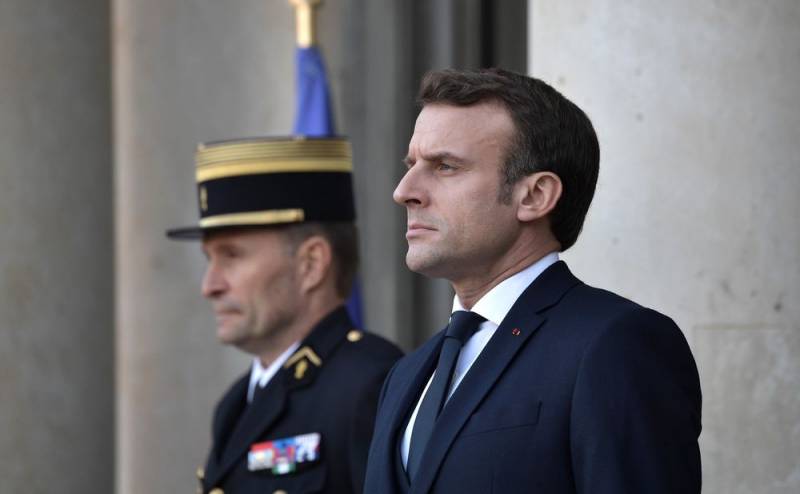 French President Emmanuel Macron wanted to stop the completion of the Nord Stream 2 gas pipeline. At the same time, he worries not only about the Russian opposition, but also about his role in Europe, satisfying personal ambitions, writes the newspaper Die Tageszeitung from Germany.
Macron had a long history of prejudice towards the gas transmission project, but he diplomatically avoided the topic of a pipeline running along the bottom of the Baltic from Russia to Germany. However, on 1 February 2021, the Secretary of State for European Affairs, Clement Bon, Macron's confidant, for the first time
voiced
clear rejection by France of the Nord Stream-2 gas pipeline. At the same time, Paris is outraged by the detention of "peaceful protesters" in the Russian Federation and the arrest of opposition leader Alexei Navalny, the main critic of the Kremlin.
Macron's behavior towards Moscow resembles a zigzag and fluctuates between rapprochement and criticism
- says the journalist Christine Longin.
Perhaps the owner of the Elysee Palace began "Napoleon's syndrome", otherwise it is difficult to explain such a sharp change in his own opinion. The journalist recalled how in August 2019 Macron solemnly received Vladimir Putin at his luxurious residence in the south of France. Then he was not worried about the problems of Eastern Europe and the gas pipeline, he dreamed of Greater Europe from Lisbon to Vladivostok.
Macron needed Putin to advertise himself as a "great politician." This happened a few days before the G7 meeting in Biarritz in the south of France.
Now Macron wants to enter the world stage again, but this time in the role of the main anti-Russian leader of the Europeans. Now he calls the countries of Eastern Europe allies.
Probably, after Brexit, Macron wanted to find out the balance of power in the EU. He took a clear position with his "no" to the Nord Stream-2 gas pipeline, summed up the German newspaper.