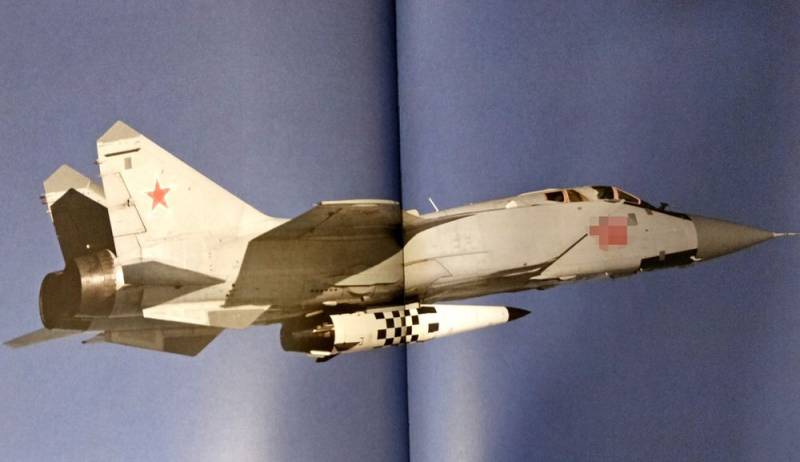 Over the past five-year period, skeptics who doubt the capabilities of Russian science and the military-industrial complex have argued that Russia has no hypersonic weapons, but only "propaganda" based on "cartoons." However, a photo of the first flight of a MiG-31K heavy fighter-interceptor with a prototype of the 9-A-7660 Dagger aeroballistic missile (Kh-47M2 Dagger), taken in 2016, suggests otherwise.
The recently published snapshot proves that the development was not just "on paper" to intimidate the West, but was carried out in reality. Design bureaus, research institutes and enterprises worked, and then all kinds of tests were carried out. It is no secret that the "Dagger" is an aviation version of the "Iskander" OTRK and is based on a very real ammunition.
It should be added that after the successful conduct of a number of additional tests, on December 1, 2017, the aforementioned hypersonic aviation missile system began experimental combat duty at the airfields of the Southern Military District. Moreover, the flights were made, including with refueling in the air.
In the first quarter of 2018, operational military tests of the "Dagger" began, after which it was put into service. Since April 2018, MiG-31K interceptors have been on routine duty over the waters of the Black and Caspian Seas as part of strategic containment.
In addition, the military even showed the use of the Dagger during the Aviadarts competition of the International Army Games in August 2019. In November 2019, the Dagger was successfully tested in the Arctic, which proved its capabilities in the harsh climatic conditions of the Far North.