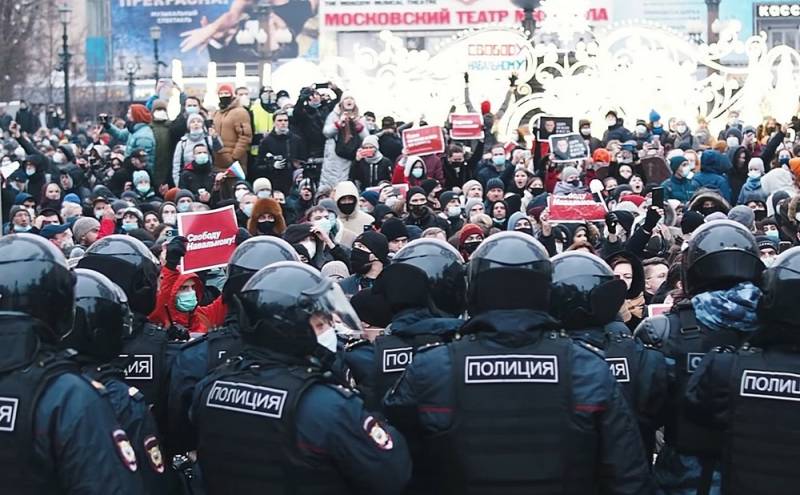 Finnish experts on Russia on the website of the state television and radio company Yle expressed their opinion about what is happening in the Russian Federation these weeks. Some of them believe that "President Vladimir Putin has many reasons to be concerned about his position."
The situation is not easy for Putin. Maybe not dangerous yet, but definitely difficult

- describes what is happening Hanna Smith (Hanna Smith).
Researchers have noted a generational change at Russian protests. According to Smith, youth are challenging.
Public discontent is noticeable. There is a hint that there will be long waves of protest

- added another specialist - Jussi Lassila (Jussi Lassila).
Putin, as noted in the text, sees that he has lost control over new generations of Russians. The decline in Russian
economics
.
Both Smith and Lassilah believe that the demonstrations now taking place in Russia have long roots. Smith recalled that it all began back in 2012, when Putin returned to the presidency after Dmitry Medvedev's rule.
Since then, the situation in Russia has been heating up all the time. Freedom of speech, human rights and even freedom of movement are restricted. Corruption goes off scale, and the authorities sometimes do not pay attention to the aspirations of people

Smith points out.
Over the years, it has become clear that the time of Putin's charm is over. The patriotic frenzy that manifested itself after the events in Crimea in 2014 was destroyed by the 2018 pension reform

- says Lassila.
According to him, trust in the authorities, in Putin and in the state media has been constantly falling.
Now the turning point has come. Alexei Navalny was the initiator here, and he also became the catalyst of widespread discontent

- Lassila noted the role of the oppositionist in the Russian events.
Finnish experts, however, believe that now Russia has more opportunities for democratic development than in the early 1990s, when the Soviet Union collapsed.
The conditions for building more coherent coalitions are much better than they were in 2011 or 2012, for example, when the opposition missed the moment

- says Jussi Lassila.
The expert recalls that the release of political prisoners and fair elections are in the first place in the list of protesters' demands.
Under the publication, Finnish readers got into a fierce debate over whether, in their opinion, Russia could become a democracy. In particular, noteworthy is the comment of the user Karl Kivimies, who hinted at the fact that Russian democracy could be brought to both Germany and Japan in World War II.