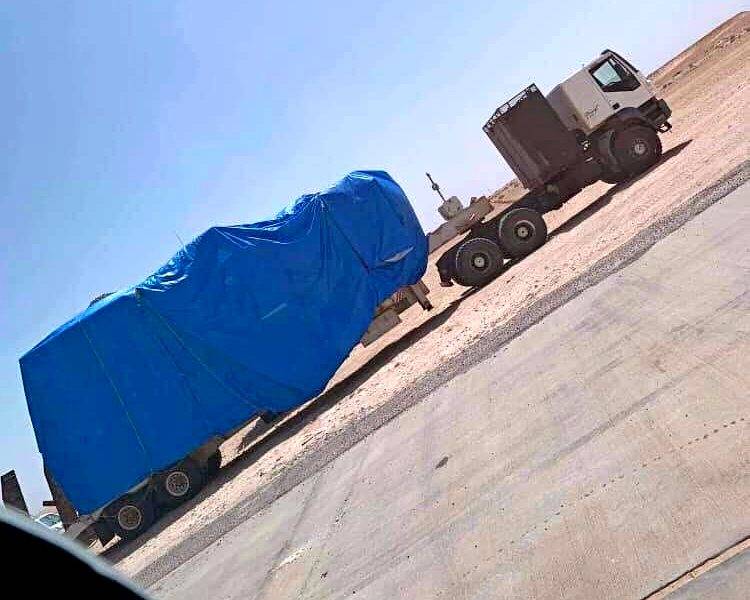 In June 2020, the United States secretly removed the Russian Pantsir-C1 missile defense system from Libya. The complex was captured from the LNA military formations under the leadership of Khalifa Haftar and transported to the FRG to the Ramstein base on the American C-17 Globemaster III transport aircraft. According to some experts, this system can provide a lot of useful information about the capabilities of the Russian air defense system.
The Haftarites purchased the Pantsir from the United Arab Emirates, which themselves bought this system based on the German MAN SX 8 × 8 chassis instead of the Russian KAMAZ 6560 8 × 8. But at the disposal of the Libyan National Army and the Russian private military company Wagner are standard versions of the complex, so there is no certainty that the United States took out to Germany exactly the "Shell" on a German chassis.
These air defense systems were deployed in Libya, Syria and Ukraine (according to The Times), which is of undoubted interest for Washington involved in conflicts in these regions. In Libya, "Pantsiri" are in service with PMC Wagner.
In 2020, an American unmanned attack aircraft MQ-1 Reaper was shot down from the Pantsir-C9 in Libya. According to The Times, the anti-aircraft complex was operated by mercenaries from Russia. Thus, according to the media, the removal of this system by the Americans was a response to the destruction of the US Air Force drone.