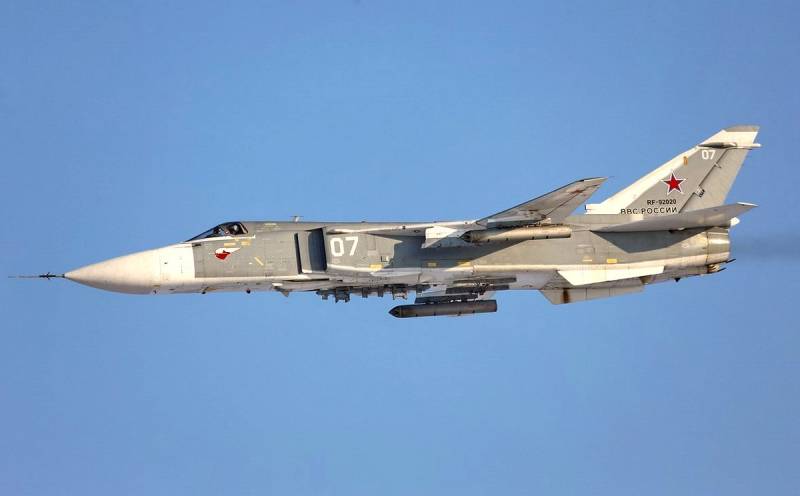 The US Sixth Fleet showed new footage of a Russian Su-24 front-line bomber flying at low altitude over the US destroyer USS Donald Cook, which entered the Black Sea a week ago.
The United States naval forces regularly enter the Black Sea region to take actions aimed at securing NATO interests. At the same time, the NATO ships are not ignored by the Russians.
American Twitter users ridiculed footage of a Russian plane flying over Donald Cook, here are some of their comments:
I want our military around the world to behave more aggressively in response to Russian or Chinese provocations. We have nothing to fear from these countries - they are bullies who take what they can get but run like cowards when confronted
- Jeff_M_Mastro thinks so.
Do you know how many aircraft carriers Russia has? One, and it's an old piece of junk. There are 11 of them in the USA, 80 aircraft each. We will not even talk about destroyers (67) and submarines (65) ... We dominate both the seas and the air
- the user h8cloz is proud.
It's okay - they just signaled to Trump that they were ready to pick him up at any moment and deliver him to the new Moscow penthouse.
- WillKowalski jokes.
They're checking Biden - is he sleeping? Donald would kick the ass of the Russians in return
- thinks so shelbyo94206097.
Ivan, think no more about the American Navy, but about the protests on the streets of your cities
- advises MlKEMlKEMlKE.
How sweet they want to scare us
- "touched" by ryanimal34.
Was the pilot just having fun? Could a 70s plane pose a real threat in modern combat? It was at least modernized, or the Russians are still in vogue with Soviet
Technology
?
- asks cv6_e.
Maybe he forgot his Garmin and got lost?
- asks Energy Field, posting a snapshot showing the use of a third-party navigator in a Russian combat aircraft.