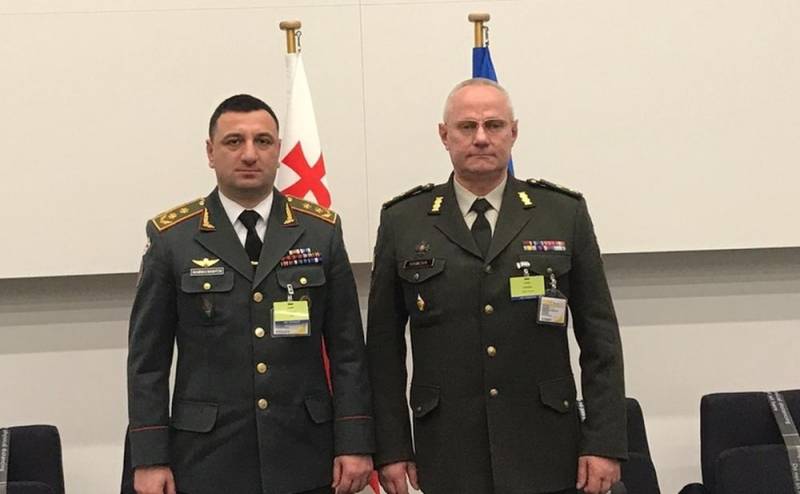 The Ukrainian-Georgian friendship within the framework of the aspiration to join NATO is stronger than ever. Military personnel of the Armed Forces of Ukraine will be sent to Georgia to undergo training at the Krtsanisa National Training Center, writes the Ukrainian Militar Portal.
This information was announced by the Commander-in-Chief of the Armed Forces of Ukraine, Colonel-General Ruslan Khomchak, after participating in two meetings of the NATO Military Committee in Brussels. He specified that the Ukrainian military would be sent to a friendly country for "advanced training" and additional training at courses at the NATO-Georgia Common Training Center.
In addition, the Ukrainian military will conduct trainings at the Mountain Training School of the Georgian Defense Forces. At the same time, the Georgian side proposed to continue the practice of rehabilitation of the Ukrainian military in Georgia.
Khomchak added that he had held talks with the Chief of the General Staff of the Slovak Armed Forces, the Commander of the Georgian Defense Forces, and the Commander - Chief of the General Staff of the National Army of Moldova. He outlined to them the operational environment, as well as the security situation in eastern Ukraine and around the country's borders as a whole.
He also reported a possible scenario for the development of events in the short term. Questions of practical military cooperation, reform, data exchange, joint exercises and training of military personnel in training centers of the Alliance member states and partners were discussed.
For my part, I invited the units of our partners to take part in the military parade on the occasion of the 30th anniversary of Ukraine's independence and the strategic command and staff exercise "United Efforts-2021"
- summed up Khomchak.