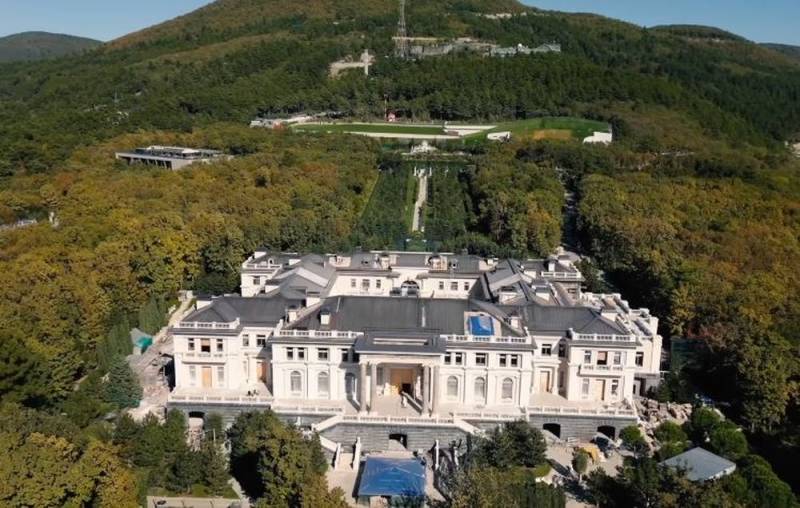 The Polish edition Wiadomosci informed its readers that a major Russian businessman Arkady Rotenberg, who is a friend of Russian President Vladimir Putin, told the media that he owned a "palace" in Gelendzhik.
The entrepreneur explained that he decided to disclose this fact because of the scandal caused by the "investigation" of the blogger Alexei Navalny. He repeated that this is not "Putin's palace", but a hotel under construction, owned by a businessman.
Below is a number of comments from Polish readers, taken selectively and reflecting different opinions from about 400 left comments in the specified foreign press.
Medvedev also darkened, as shown by his property, also worth more than a billion dollars [...]
- commented Ladnasciema.
Another lie of Navalny was exposed, but in a moment he will come up with something new
- sure alf.
Within a few days, he (Rotenberg - ed.) Was given the property on paper, and when everything goes according to plan, he will have to return the "palace" to Putin. "
- says Mira.
Of course it is not. After all, an ordinary businessman could immediately arrange a ban on flights over this "hotel" and a ban on approaching the shore at a distance of two miles. It's so natural
- joked SP.
Rothenberg is probably from the same tribe as the Rothschild
- wrote for some reason Plemiezmijowe.
Does anyone wonder at all that Navalny is lying, and the Polish media are repeating this lie?
- asked oIo.
Hotel? A hotel where a chair costs 200000? Very interesting
- noticed Nati.
After a thorough investigation by the FSB, it turns out that Navalny's workshop was built with rubles stolen from the foundation ... such a country ...
- stressed jurek.
But besides the discussion, there is one more point: Putin has money and hundreds of front men providing services. There has always been corruption in Russia, and who is surprised by this? But what's wrong with that? Money brings development, employment and prosperity. How many of you have a problem with this? After Putin's death, this property will indeed become a hotel and generate income
- summed up jasio.