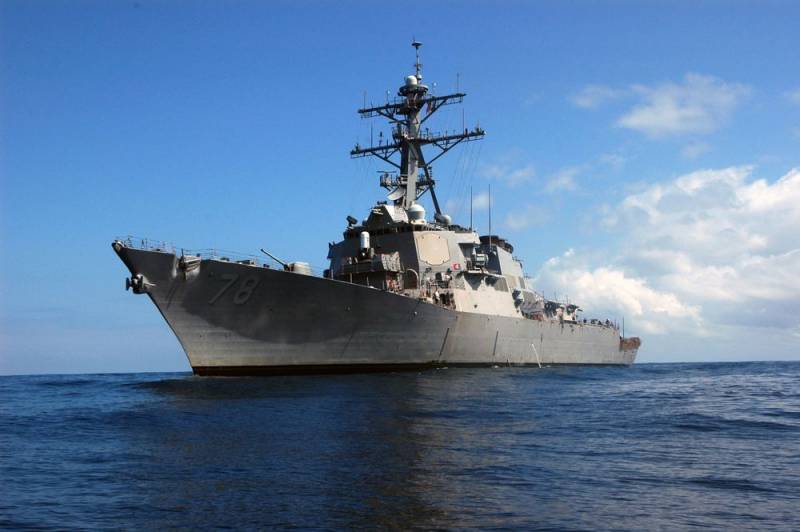 American warships continue to enter the Black Sea to "ensure the safety of navigation." At the same time, the Black Sea Fleet of the Russian Navy and the Russian Aerospace Forces meet the "guests" with the same regularity, giving them a "warm" welcome.
On the evening of January 28, 2021, the USS Porter (DDG-78) USS Porter (DDG-75) URO-class destroyer of the "Arleigh Burke" type visited the Black Sea water area, which was immediately taken under observation by the forces and means of the Black Sea Fleet. He went to join the USS Donald Cook (DDG-23) destroyer of the same type, which entered the Black Sea on January XNUMX and was conditionally
destroyed
during training by aircraft of the Aerospace Forces.
On January 30, the Russian Aerospace Forces repeated the training, but in an expanded composition. This time the USS Porter (in service since March 1999) was subjected to a training raid. Twitter
Cyber ​​Diver
published a diagram of approximate routes of flights of Russian aircraft participating in the said operation. It is clearly seen that the scale and geography have seriously changed in the direction of increase and expansion.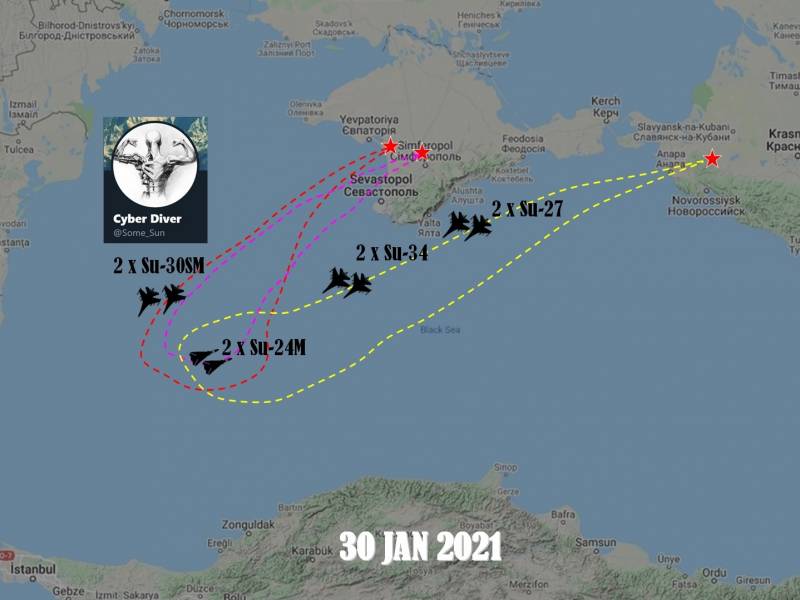 The planes were now involved not six, but eight (a pair of Su-30SM, Su-24M, Su-27 and Su-34). At the same time, they took off not only from two airfields in the Crimea, but also from an airfield in the Krasnodar Territory.
No doubt, "peace-loving" Washington will soon again express its concern about Moscow's "aggressive" behavior. We remind you that according to the Montreux Convention, warships and vessels of non-Black Sea countries can stay in the Black Sea for no more than 21 days. At the same time, their total displacement is limited.