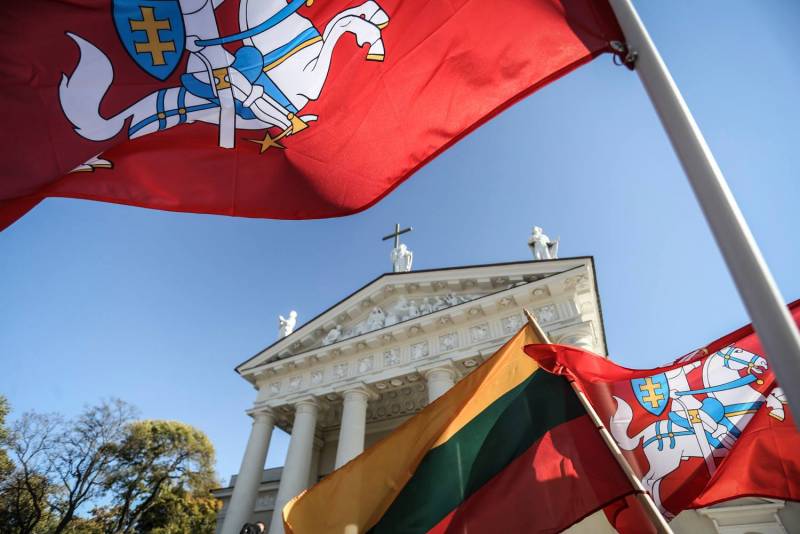 Over the past 30 years since the collapse of the USSR, the attitude of Russians towards the Baltic States, and in particular, towards Lithuania, has become much more negative, according to a new article on the website of the Lithuanian National Radio and Television. In the publication, some confusion is noticeable that the citizens of the Russian Federation no longer admire the Baltic countries, as they did in the Soviet period, but, on the contrary, are extremely hostile to their northwestern neighbors.
It is reported that over the past two decades, the perception of the Baltics in Russia has changed towards negative. So, back in 2000, 47% of the respondents of the sociological center "Levada" considered the Baltic countries "mostly good", and 26% "mostly bad". However, in 2006, only 35% considered the aforementioned states "generally good", and 37% - "mostly bad". In particular, Lithuania was considered more hostile towards Russia in 2020 compared to the 2013 polls. Also, the article indicates that the Baltic states are not at all interested in the inhabitants of the Asian part of Russia.
Experts interviewed by the Lithuanian media note that in 1991 a different Russia took to the streets than the one that is today. Now she is more conservative, her mood, ideas and emotions are very different from those that raged in the demonstrations earlier, thirty years ago.
It is argued that Russian society has changed a lot, and such massive participation in the protest action is now unthinkable. The opinion is given that "the majority of people [in Russia] today live in an atmosphere of complete cynicism, disunity," and the Russian society itself has changed dramatically after the collapse of the USSR. People no longer want revolutions for fear that it will hit their current situation, the article says.
The very fact of amazement on the part of the Lithuanian media by the change in the attitude of Russians towards their country is noteworthy. For thirty years, two post-Soviet generations have entered their active age - millennials and zoomers. These are people with fundamentally different experience and knowledge, as well as value systems, than those of older generations.
If for the Soviet people the Baltic was a sacred "almost abroad", then for modern generations it is the poorest and most peripheral part of a united Europe, where there is nothing to learn and nothing to look at. The romantic image of "Soviet Europeans" faded before the availability of the present West. The entry of the "Baltic tigers" into NATO made its contribution. Thus, the change is not surprising.
It is noteworthy that the deterioration of relations began under President Boris Yeltsin, who in April 1998 instructed the government to "diversify the directions of Russian oil export abroad" in order to punish Latvia for the oppression of the Russian-speaking population.