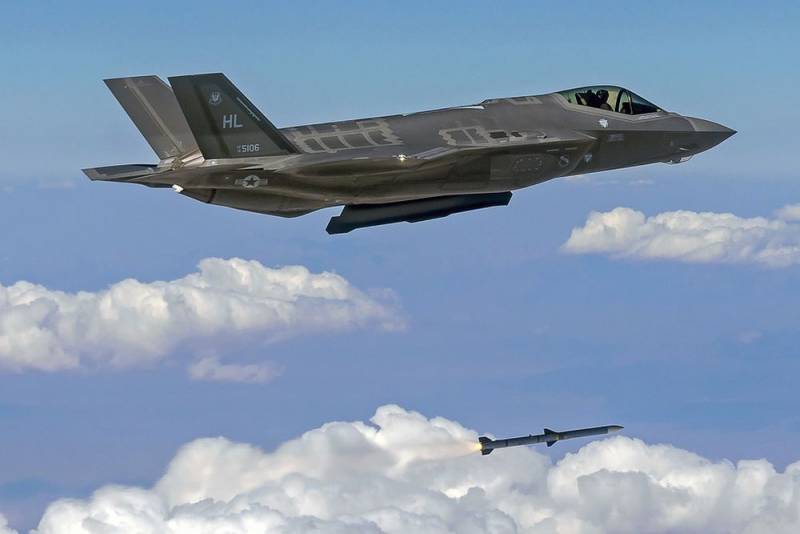 Ellen Lord, the outgoing Pentagon's deputy chief for procurement, spoke in an interview with the details of the Joint Strike Fighter program, and shed light on the current problems associated with the fifth generation F-35 fighter, writes the American edition of Military Watch.
The F-35 was designed as a low-cost single-engine fighter that would replace all fourth-generation F-16s, making it a lighter and cheaper-to-maintain counterpart to the extremely demanding fifth-generation F-22. However, in reality, the F-35 turned out to be very "gluttonous", its hourly operating costs amounted to $ 31 thousand, which is expensive even for the Pentagon, not the poorest organization on the planet. Therefore, the department decided to resume purchases of the F-16.
Given the high needs of the F-35 for maintenance, the Pentagon has already warned that there is no point in maintaining a large F-35 fleet. For example, the hourly operating costs of the F-16 are only $ 7,7 thousand. At the same time, the F-16 needs less maintenance and has very high combat readiness rates, despite the huge fleet.
In turn, more than half of the F-35 fighters are not ready. To be more precise, almost two-thirds of the F-35s available are unable to fly and cannot maintain their operational readiness due to two problems: the F135 engine and the canopy.
Currently, we are 36% fully ready to complete missions and strive to bring this indicator to the level of 50%
- said the Lord to the press.
In 2018, the head of the Pentagon, James Mattis, ordered the combat readiness of the F-35 at 80% of their number. However, it was impossible in principle to achieve this result. Later, this idea was abandoned as hopeless.
At the same time, Acting President, who retired in January 2021 Pentagon chief Christopher Miller called the Joint Strike Fighter program "monster creation." Currently, the development of the F-35 is behind schedule for several years, and the budget is much exceeded, summed up the media from the United States.