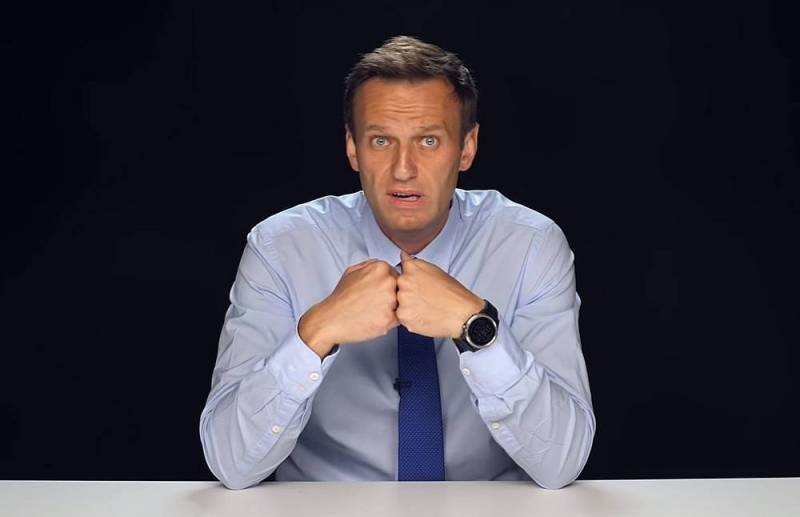 The film by Russian opposition leader Alexei Navalny about "Putin's palace" is the product of a joint work of filmmakers from the US and Germany, writes the German edition of the Stuttgarter Zeitung.
In the southwest of Germany, in the federal state of Baden-Württemberg in the city of Freiburg im Breisgau, there is Blackforest Studios, a professional film studio owned by Nina Gwin Weiland and Sebastian Weiland. They worked for many years in the US film industry and in November 2020 they opened their own business in a picturesque corner of Germany.
The Weilands reported that as early as December 2020, "a production company from Los Angeles" was inquiring if Blackforest Studios had the time and opportunities to shoot certain footage. Having received an affirmative answer, the Americans offered to cooperate with Navalny. Work on the film began to boil, filming began with the participation of Navalny himself.
The studio operates at a high professional level with confidentiality. The final version of the film was made by a "production company from Los Angeles", the name of which the Weilands never announced, summed up the media from Germany.
Note that on the eve of the journalists of the Telegram channel Mash
have been
inside "Putin's palace". They exposed Navalny's "investigation", showing how this structure looks in reality. It turned out that everything that is said in Navalny's film is not true. The object, located 20 km from Gelendzhik, is a large construction site, the work on which will not end soon.
On January 30, 2021, Russian billionaire Arkady Rotenberg said in an interview with the Telegram channel Mash that he is the beneficiary of the said complex and plans to open a hotel there. The businessman promised to complete construction work in a few years.