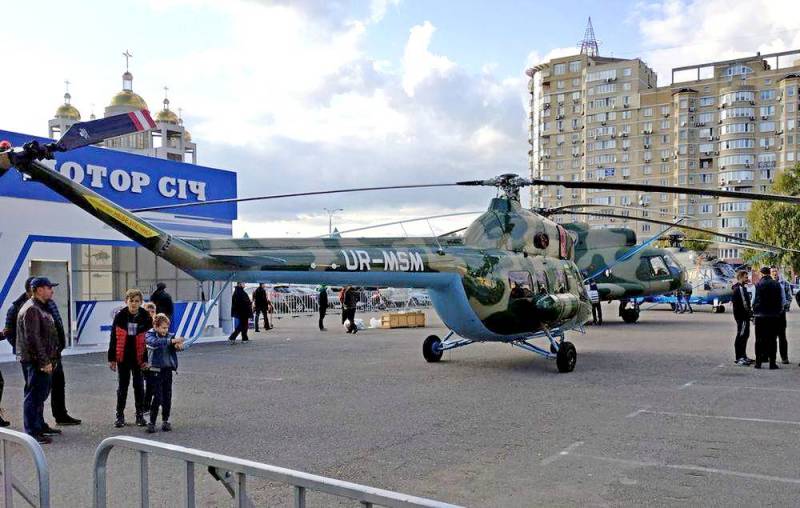 Kiev decided to punish Chinese investors who are trying to return money for Motor Sich, and at the same time complicate relations with Beijing to please Washington. On January 29, 2021, President of Ukraine Volodymyr Zelenskyy signed a decree, which put into effect the decision of the National Security and Defense Council, adopted on that day, on the use of personal special
economic
and other restrictive measures (sanctions) against a number of Chinese individuals and legal entities for a period of three years.
Chinese citizens Wang Jing, Du Tao and Chen Hoisheng, as well as Beijing Xinwei Technology Group Co., Ltd (Beijing), Beijing Skyrizon Aviation Industry Investment Co., Ltd (Beijing), Skyrizon Aircraft Holdings Limited (British Virgin Islands ) and Hong Kong Skyrizon Holdings Limited (Hong Kong), which are associated with the purchase in 2016 of shares of the Ukrainian company Motor Sich.
The sanctions provide for a temporary blocking of assets and the ability to use property, a ban on trade transactions and capital withdrawal, transit of resources, flights and transportation in Ukraine, all previously issued permits and a number of other restrictions are no longer valid. The President also instructed the Foreign Ministry of Ukraine to inform the European Union, the United States and other countries about the imposed sanctions with a proposal to take similar measures.
Note that Motor Sich is a large engine building company. Chinese investors acquired 56% of its shares. This did not like the United States, which is actively opposing China in obtaining
of technologies
... After that, the Ukrainian authorities, represented by the SBU, the prosecutor's office and the court, seized the company's shares and in every possible way prevented Chinese entrepreneurs from gaining control over the company by blocking physical access.
At the end of 2020, investors announced that they were forced to apply to international arbitration with a claim against Kiev. They want to recover from the state of Ukraine $ 3,5 billion. How Beijing will react to the next demarche of Kiev is not yet known for sure, but there is no doubt that there will be a response from China, since Ukraine has directly violated several interstate treaties, including an agreement on investment protection.