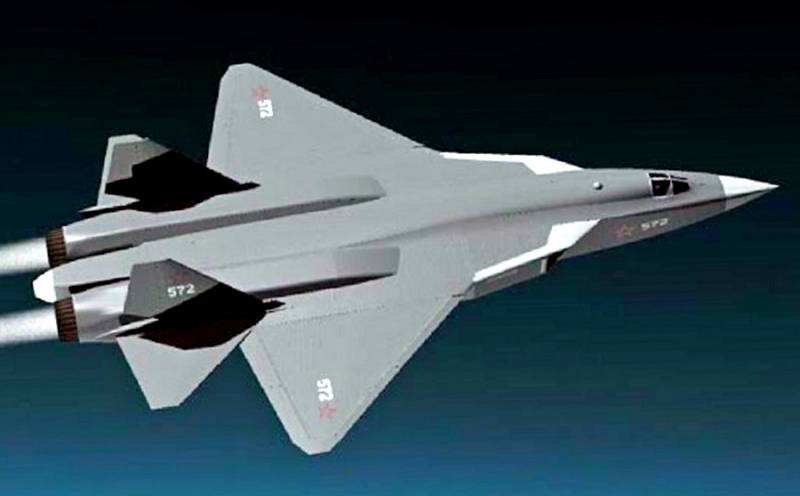 On January 24, 2021, the Rostec State Corporation announced the start of development of the fifth generation MiG-41 fighter-interceptor, which is to replace the MiG-31 currently in service. However, experts believe that the Russian defense industry is too busy to take on a new aircraft, writes the American edition of Defense News.
The MiG-31 entered service in 1981 and has undergone a number of upgrades over the years. Its latest versions are the MiG-31BM and MiG-31K.
It turned out that "OKB im. AI Mikoyan "started work on the aircraft back in 2010. The promising aircraft will be inconspicuous and capable of speeds of Mach 4-4,3. It will be able to carry out tasks in the Arctic and in near space, and will be armed with anti-satellite missiles.
If the MiG-41 goes into service, it will become the second fifth generation fighter in Russia after the Su-57. The Russian military wants to receive 76 Su-57 units by 2028. The first vehicle was commissioned by the military in December 2020. So far, the Su-57 is equipped with AL-41F1 aircraft engines, but in 2023 they are to be replaced by power units of the "second stage". Therefore, analysts are skeptical that Russia will be able to develop, manufacture and commission a new aircraft at any time close to the projected 2030.
There are already more than enough projects in the Russian aerospace sector to try to do without one more, potentially as complex as a new heavy interceptor. It is doubtful that there is a real level of funding for the program
- said Douglas Barry from the International Institute for Strategic Studies, adding that Russia is already engaged in the further development of the Su-57, the MiG-35 has appeared, the "strategists" Tu-160, Tu-95 and Tu22M are being modernized, as well as multifunctional fighter-bombers Su -34.
Defense News contacted JSC RSK MiG (part of the UAC), but the company declined to comment on the development of the MiG-41. According to the director of the Center for Strategy Analysis and
of technologies
Ruslana Pukhova, China and India are likely to want to cooperate on the MiG-41, although industrial capacity in Russia is overwhelmed. But expert Barry doubts the export potential of the MiG-41, since the aircraft will have a narrow specialization.