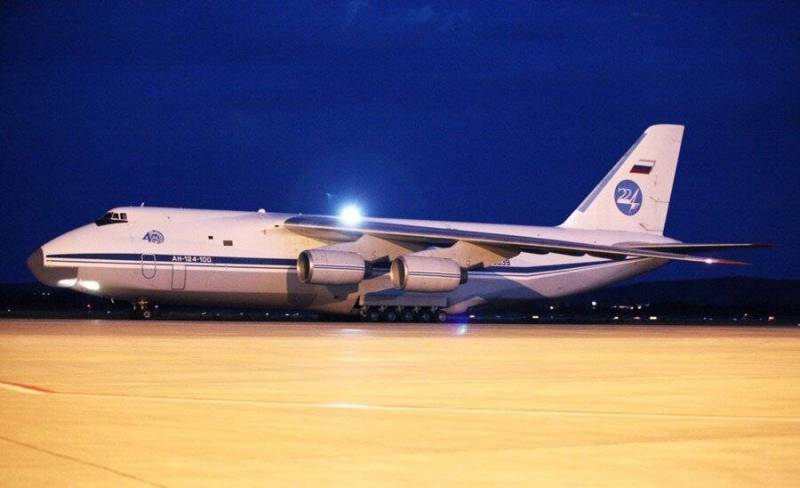 Russia continues to carry out a massive transfer of unknown cargo to the SAR. Another confirmation of the "Syrian Express" operation has appeared on the Web. In the Telegram channel "Notes of a Hunter", informing the public about the movements of aviation, fresh data was published.
According to observers, on January 29, 2021, an An-124-100 Ruslan of the Russian Aerospace Forces (board RA-82035) loaded something in Kubinka (Moscow region) and flew to Mozdok. Further, on the night of January 30, together with the Il-76, he headed to Syria. In addition, at the same time, another Il-76 flew to Syria from Krymsk.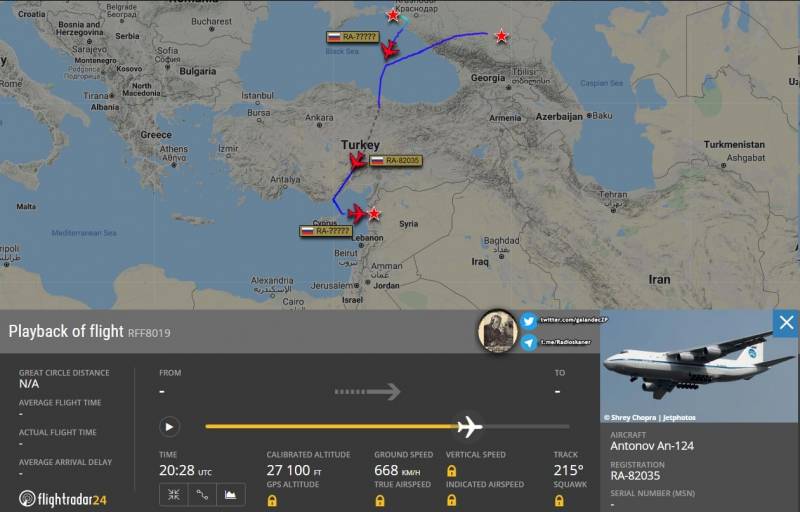 Over the past month, the operational situation in the SAR has seriously deteriorated. In the east of the country, there is an increase in the forces and means of the US military contingent, which actually occupied part of the Syrian lands. At the same time, ISIS jihadists (an organization banned in the Russian Federation) in the Syrian desert and militants in Idlib became more active. In addition, pro-Turkish groups with the support of Ankara are trying to seize territories in northern Syria.
In response, Moscow strengthened its presence in the north and northeast of the SAR, transferring a significant number of personnel there and
equipment
military police. At the same time, the Russian Aerospace Forces continuously inflict missile and bomb strikes on terrorists in the Syrian desert and Idlib. Russia does not forget about other assistance to Damascus. Recently at Khmeimin airbase there were
recorded
six MiG-29s at once, presumably transferred to the Syrian Air Force. Moreover, on Khmeimim, where the joint deployment is carried out, there was
revealed
build-up of the runway.