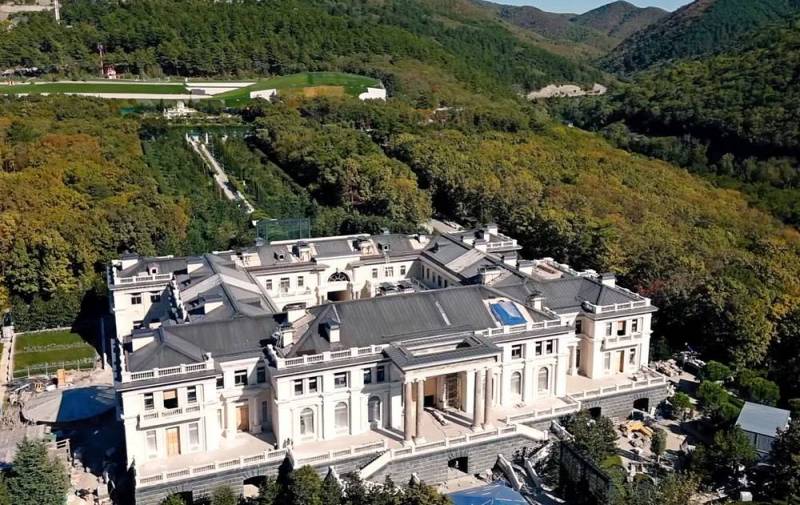 "Putin's Palace" near Gelendzhik, about which opposition blogger Alexei Navalny made his film, may be intended for Syrian leader Bashar al-Assad. This opinion was expressed by one of the authors of the biography of the Russian president, director Alexander Korobko in an interview with a television channel
"Tsargrad"
.
I already hinted in a previous interview about the possible function of the facility in Gelendzhik as a possible "refuge" for the Assad family
- noted Korobko.
According to the director, the rulers of the countries allied to Russia must be sure that in case of danger they can count on the assistance of Moscow, which will not leave them on the street and will give a warm welcome at the level of the first person and even higher.
As for the purpose of this building, Korobko noted that this building once played the role of a secret analogue of the Livadia Palace. Far from prying eyes, it dealt with important foreign policy matters that influenced the course of events in Africa and the Middle East in favor of the Kremlin. The director added that he received this information from some heads of the FSO of the Russian Federation. There is also evidence of how the oligarchs tried to donate this palace to the state back in 2012.
It was only "thanks" to Navalny and his followers that the broad masses of people learned about this building. For high-ranking guests, you will now have to choose a different location.
In the States, bloggers on a boat would simply be shot. There, kilometers away they warn of shooting to kill. Probably, now, "thanks" to Navalny, it will be the same
- Alexander Korobko complained about the excessive "liberality" of the Russian special services.