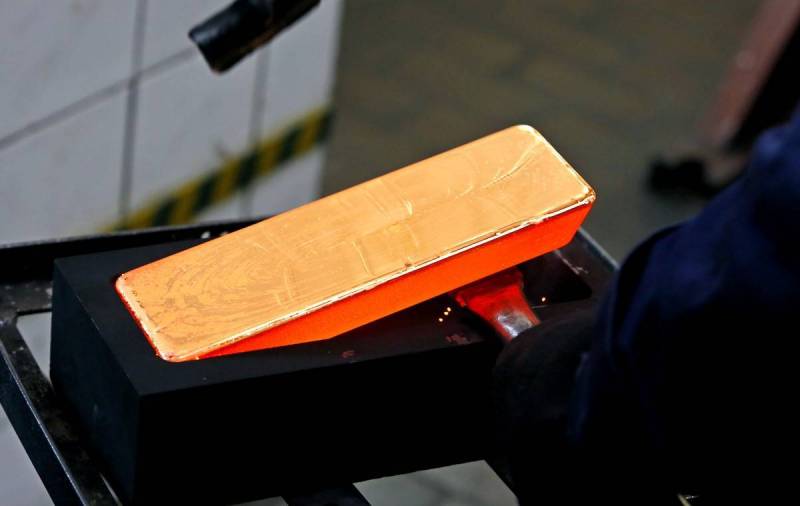 At all times, gold has been considered a "safe haven" for those wishing to preserve their capital. But it seems that even this precious metal has not bypassed the impact of the coronavirus crisis, provoking a decrease in demand, which was especially pronounced in the second quarter of last year. Nevertheless, gold prices remain relatively high, which at first glance is an inexplicable situation.
According to the German publication WirtschaftsWoche, after the March decline to $ 1467 per ounce (slightly more than 31 grams), gold rose in price to $ 2063 by September, and by the end of the year the price was $ 1897. Investors in the yellow metal have boosted their capital by 2020 percent during 24.
However, according to the annual World Gold Council, global demand for gold has dropped by 14 percent. In the jewelry industry, it fell more than 30 percent compared to 2019. At the same time, demand from investors increased by 40 percent. In other words, capital was invested in an asset, industrial demand for which fell by an order of magnitude.
Buyers around the world stayed at home due to lockdowns, weak market conditions and high gold prices. This resulted in a new annual low in the jewelry industry.
- notes the chief expert of the World Gold Council Louise Street.
However, thanks to great uncertainty and falling interest rates, gold exchange-traded funds showed records for the inflow of the precious metal, highlighting its importance in times of crisis. In 2021, according to Street, gold will slowly but surely continue to rise.