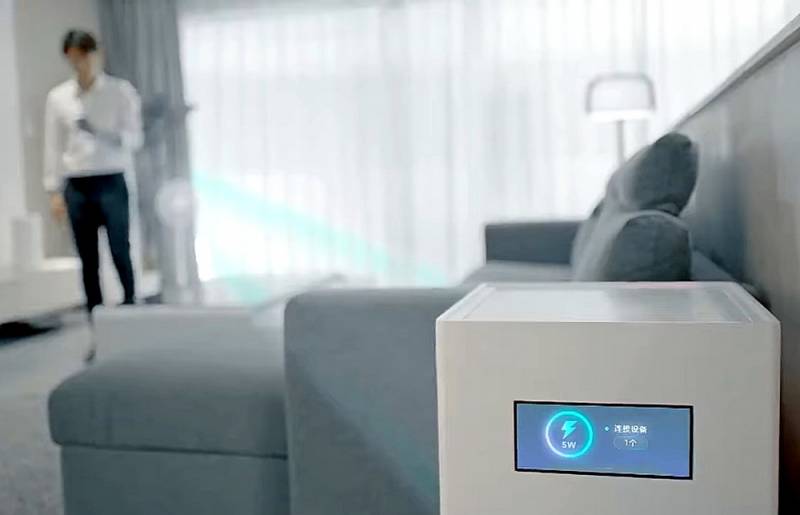 Chinese electronics manufacturer Xiaomi has unveiled the world's first "true" wireless charger. The device called Mi Air Charge is capable of charging gadgets from a distance, without direct contact with the base station.
Recall that earlier wireless charging meant a device with magnetic coils inside and a special platform on which it was necessary to put the gadget to replenish its battery. Now, thanks to Mi Air Charge, you can literally charge your smartphone over the air without stopping to use it.
The essence of the work of the Chinese know-how is that the first set of 5 phase antennas determines the location of the gadget in the room, and the other, including 144 antennas, transmits a millimeter-wave signal to it. The latter is converted into electricity directly in the smartphone battery through a special rectifier. At the same time, two antenna units will also be placed in the device for communication with the base station and receiving a signal.
The manufacturer claims that in this way it will be possible to charge several gadgets at the same time with a maximum power of 5 watts. Naturally, such a method of replenishing energy is not available for previously released devices. The company promises that Xiaomi Mi 11 will be the first to receive compatibility with Mi Air Charge. In the future, another one will be equipped with "rectifier receivers"
technique
Chinese manufacturer.
As for the cost of the wireless charging station, it is promised to be announced in the near future.