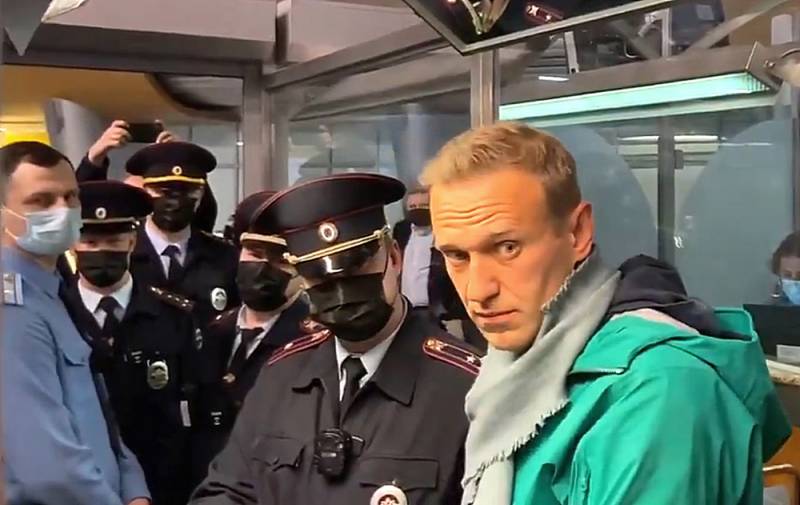 The informal leader of the Russian non-systemic opposition, Alexei Navalny, returned to Russia from Germany on January 17, 2021, after which he was detained by the Russian authorities. Soon, numerous rallies were organized in support of him in a number of Russian cities.
In this regard, many see analogies in Navalny's return with Lenin's arrival in Russia in 1917 - he also came from Germany, after which riots broke out in the country and a revolution broke out. In both situations, one speaks of the "German trace". The Swiss newspaper Neue Zürcher Zeitung writes about the possible role of the FRG in the arrival of the oppositionist in Moscow.
Just as in April 1917, Vladimir Lenin crossed from neutral Switzerland to Russia in order to undermine the country, so the German government with "German thoroughness" made great efforts to return Navalny
- notes the media.
The disgraced Russian blogger was brought to the airport by the police. The documents for registration for the flight of Navalny himself and his wife were also brought by German law enforcement officers, and to the end made sure that the oppositionist boarded the plane.
After returning to Russia, Alexei Navalny understood that he would be treated as a henchman of the forces of the West - in particular, Germany, seeking to destabilize
political
the situation in Russia. The same thing happened with Lenin, whom many considered and continue to consider a "German spy."