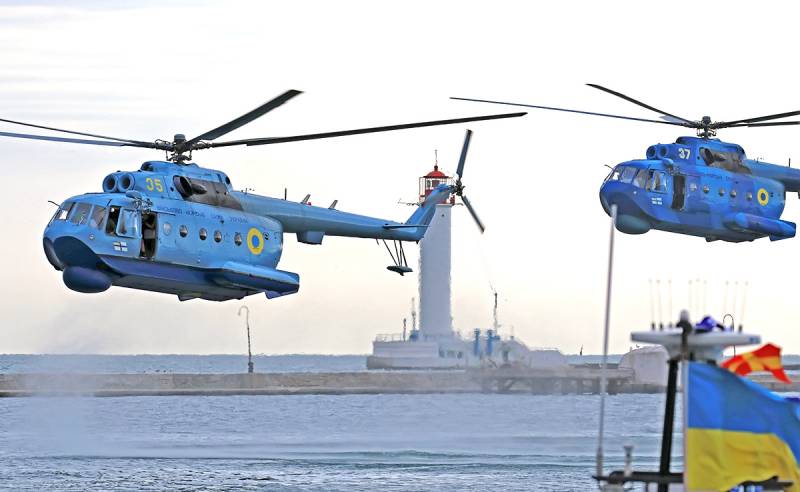 This year, Ukraine is planning a number of measures to significantly strengthen its combat potential in the Black Sea, which will also affect Kiev's ability to defend its
economic
and energy ambitions in the region. The Polish portal Onet writes about the military plans of the Ukrainian leadership.
The Ukrainian Navy lost almost all of its combat units during the Russian "annexation" of Crimea. In subsequent years, several small artillery boats were built and commissioned, which, however, did not greatly increase the potential of the country's naval forces, especially in comparison with the Russian Black Sea Fleet.
However, in addition to the development (using the capabilities of our own shipbuilding), a program for the construction of artillery boats of the Gyurza-M type (eight units in total, including two returned by Russia after the events in the Kerch Strait) and amphibious boats of the Centaur type (currently the third unit of this type is being completed), Ukraine has acquired two Island patrol boats as part of the military assistance of American "partners". The first two such ships have already entered service with the Ukrainian Navy, the crews of the next two began training on January 11, 2021 at the US Navy base in Baltimore, USA. The acquired ships will be rearmed, which will enhance their combat capabilities.
At the same time, the expansion of naval bases continues - in Berdyansk on the Sea of ​​Azov and in Ochakov (in cooperation with the Americans and the British). Another important factor in strengthening the military power of Ukraine is the creation in 2020 of a school of combat divers (which is likely to increase the possibilities of naval special operations) and plans to purchase American Mark VI fast boats.
The growth of the potential of the Ukrainian Navy will be associated with the acquisition of larger and better armed combat ships. These issues are governed by an agreement signed during the visit of the President of Ukraine to the UK in October 2020. According to the agreements reached, Kiev must purchase eight boats equipped with cruise missiles from London. Together with the planned commissioning of its own maneuvering Neptune missiles (which were successfully tested in 2020, and the first squadron equipped with these missiles should become part of the Ukrainian Navy at the end of 2021), this will mean a significant increase in the naval "muscles" Of Ukraine in the Black Sea.