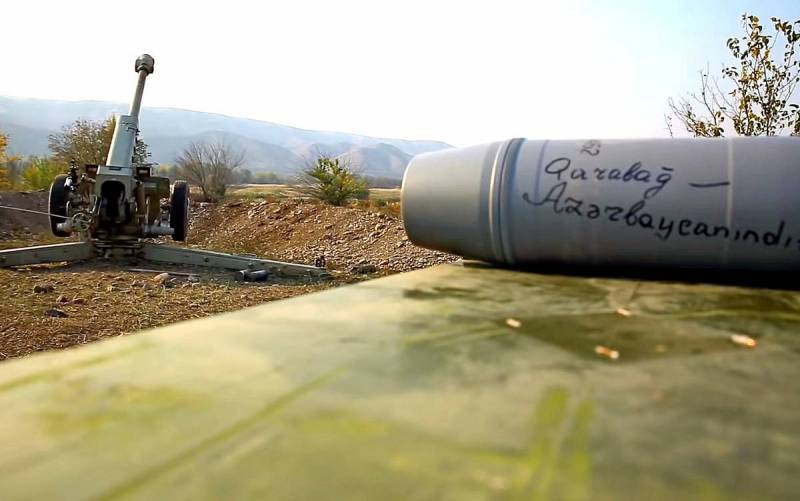 The head of the Iranian Foreign Ministry Mohammad Javad Zarif during his working visit to the Armenian capital during the Transcaucasian tour of the Iranian delegation noted the importance of the territorial integrity of Armenia for Tehran as a "red line" in Nagorno-Karabakh. Zarif spoke about the need to support friendship and cooperation between Armenia and Iran.
Our red line is the territorial integrity of the Republic of Armenia, as we have clearly stated
- emphasized Mohammad Javad Zarif in a conversation with the head of the Armenian Foreign Ministry Ara Ayvazyan.
At the same time, the head of the Iranian Foreign Ministry expressed condolences to the Armenians in connection with the victims that Yerevan suffered during the military confrontation with Baku in the NKR. Zarif expressed Iran's readiness to provide Armenia with any humanitarian support.
Mohammad Javad Zarif visited Armenia after a trip to Azerbaijan and Russia. The situation in the region after the end of the war in Nagorno-Karabakh became one of the important topics of discussion between the head of the Iranian Foreign Ministry and the leaders of Azerbaijan. In fact, the "red line" in the unrecognized republic was drawn by Tehran specifically for Baku.
In the Russian capital, the sides discussed, in addition to the Karabakh problem, the situation around Iran's nuclear program, as well as in Syria and the Persian Gulf zone.