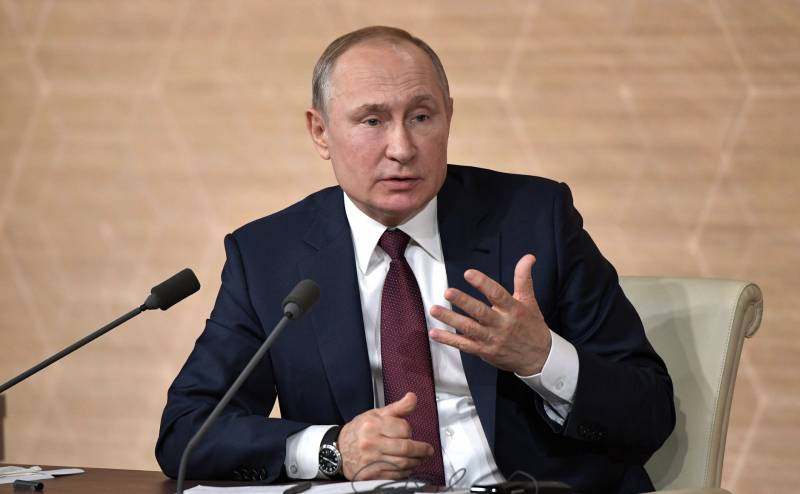 Russian President Vladimir Putin is in a difficult situation, because he has no turning back: the head of state will not dare to show weakness, but the use of force against his own citizens can also be fatal. This opinion was expressed in an article by Juha Keskinen on the website of the popular Finnish daily Iltalehti.
In Belarus, brutality against the opposition still allows the old order to keep afloat with the support of the Russian Federation. Will the same thing happen in Russia if the situation escalates? And from whom will Putin get support if his influence is wobbly?

- the journalist asks.
The author recalls that Putin's rule has been dragging on for 21 years, and many young Russians have not seen anyone else at the head of the country. And nobody knows how long it will last.
Economy
countries are closely linked to power, which hinders development.
Opposition leader Alexei Navalny, having survived the poisoning and returned to Russia, faced the police and the judicial system. However, according to the expert, "in fact, we are talking about
political
the fight against the use of any means other than free and democratic elections. "
Russian President Vladimir Putin has previously made it clear that he considers Navalny so insignificant that he does not even want to say his name out loud. However, recent events in Russia show Putin is very serious about Navalny.

- approved in the article.
Attempts were made to suppress the protests with police measures. Tens of thousands of people took part in the protests in dozens of Russian cities. Police reportedly detained more than 3000 people during the protests.
Navalny is now an opposition leader that Putin cannot ignore. However, the publication notes that more and more supporters are appearing next to Navalny, who can also act as leaders. It was precisely this development of events that the Kremlin feared after what happened earlier in Ukraine and Belarus.
Will events in Ukraine and Belarus trigger a domino effect that will eventually overturn the bronzed system in Russia and open the way for democracy? You won't get very far on the path of violence. And Russians are an educated and civilized people. Modern information
Technology
open the world to them. Why should citizens put up with social stagnation, where a corrupt and useless government hinders the nation's prosperity? Violation of human rights and political freedoms gives the rest of the world the right to take its position on the situation in Russia
- the author believes.
The European Union and the rest of the world, he believes, must find the means to protect human rights and democracy in Russia. However, only the Russians themselves can ultimately find a way out of their impasse.