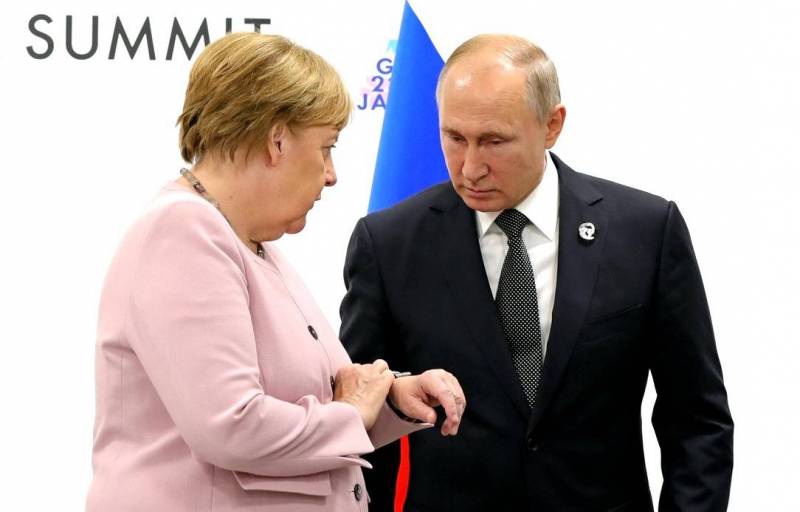 According to the calculations of the ministry
economics
and the energy sector of the Federal Republic of Germany, since 2014, in total, in connection with the sanctions imposed on Russia, Germany has frozen financial assets and funds of citizens and companies of the Russian Federation for 1,8 million euros.
Taking into account that, according to the information of the German government, the trade turnover between the two countries in the year of the Crimean Spring amounted to 67,7 billion euros, in 2015 - 51,5 billion euros, and a year later it dropped to 48 billion euros, the amount of frozen 2 million euros of Russian money had virtually no effect on the financial relations between Moscow and Berlin. This suggests that the Germans imposed sanctions on Russia for the sake of appearance.
According to the data reflected in the minutes of the plenary meeting of the German Bundestag on January 13 of this year, in 2018 Germany recorded in the sanctions base 485 thousand euros of cash and securities assets belonging to individuals and legal entities from Russia, which fell under the sanctions restrictions. A year later, this amount was 337 thousand euros, in 2020 - 341 thousand euros.
Sanctions against the Russian Federation were imposed by the European Union in the summer of 2014 in connection with the events in Ukraine and the annexation of Crimea to Russian territory. In the summer of next year, the EU heads of state linked the sanctions to the full implementation of the Minsk agreements to resolve the situation. The Russian authorities have repeatedly stated that the Kremlin was not involved in the Ukrainian events, as well as that Russia is not a subject of the agreements in Minsk.