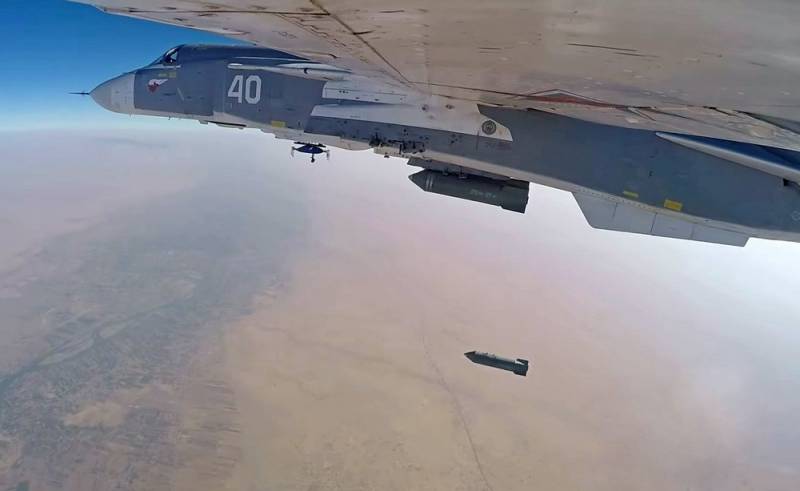 After the ISIS militants (banned in the Russian Federation) committed a number of terrorist acts, the Russian aerospace forces, together with the troops of the Syrian army, began a military operation in the Badiya desert. Russian aviation continues to kill jihadists and deliver devastating blows to them in Latakia.
A large-scale operation with the participation of the Russian Aerospace Forces, during which several dozen militants have already been destroyed, is taking place between Deir es-Zor and Palmyra. In the attacks on the fortifications of the Islamists, in particular, Russian helicopters take part in response to the attacks of a passenger bus carrying soldiers of the SAR army.
A group of ISIS fighters, driving two four-wheel drive vehicles equipped with machine guns, attacked a bus carrying Syrian army personnel near the Syrian-Iraqi border in the countryside of Deir ez-Zor
- an Arab source told Sputnik.
In a statement to the Russian agency, Major General Nizar al-Khader, head of the Deir ez-Zor provincial security and military affairs committee and commander of the 17th Infantry Division, announced the destruction of a group of 5 terrorists traveling in a four-wheel drive vehicle equipped with a machine gun. Two other groups of militants must be destroyed today.
A few days ago, a group of Islamists attacked two buses with soldiers and civilians in the Al-Shula area on an international highway. The attackers were neutralized by the army units of the SAR. According to representatives of the Syrian government forces, the road is reopened to traffic.