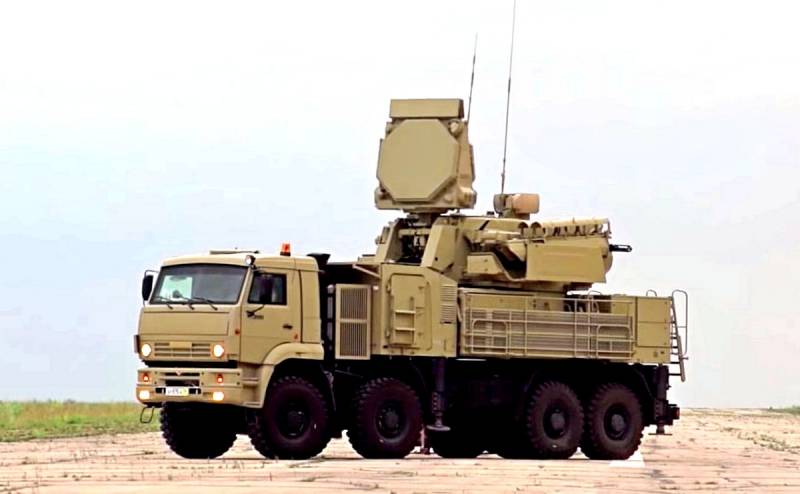 In June 2020, the US military removed the Russian Pantsir-C1 air defense system from Libya. The operation had the direct goal of preventing the complex from falling into the hands of the militants, but the obvious benefits from the study of the modern air defense system exported by Russia by the United States cannot be disregarded. At the moment, the system is located at the Ramstein base in Germany, writes The Drive.
The British newspaper The Times was the first to report on the secret mission, which took place in June 2020. A US Air Force C-17A Globemaster III transport aircraft reportedly flew into Zuwara International Airport, west of Tripoli, to retrieve the Pantsir-C1, which was then flown to Ramstein AFB in Germany.
It is unclear which modification of the Pantsir-C1 was acquired by the Americans. Haftar's Libyan National Army (LNA) received several of these systems from the United Arab Emirates. Their distinguishing feature is the German-made MAN SX 8x8 chassis.
Last year, there were also photographs from Libya showing Pantsir-S1 on the chassis of an 8x8 KAMAZ-6560 truck. This equipment is used in the Russian Armed Forces.
A careful study of the Russian anti-missile system can still provide the United States with useful data. Even a simple study of the materials used to make certain components, as well as the quality of their production, can provide useful information about the current military-industrial capabilities of Russia, the media believes.